Abu Dhabi-based duo to walk 125km to Dubai to 'test' themselves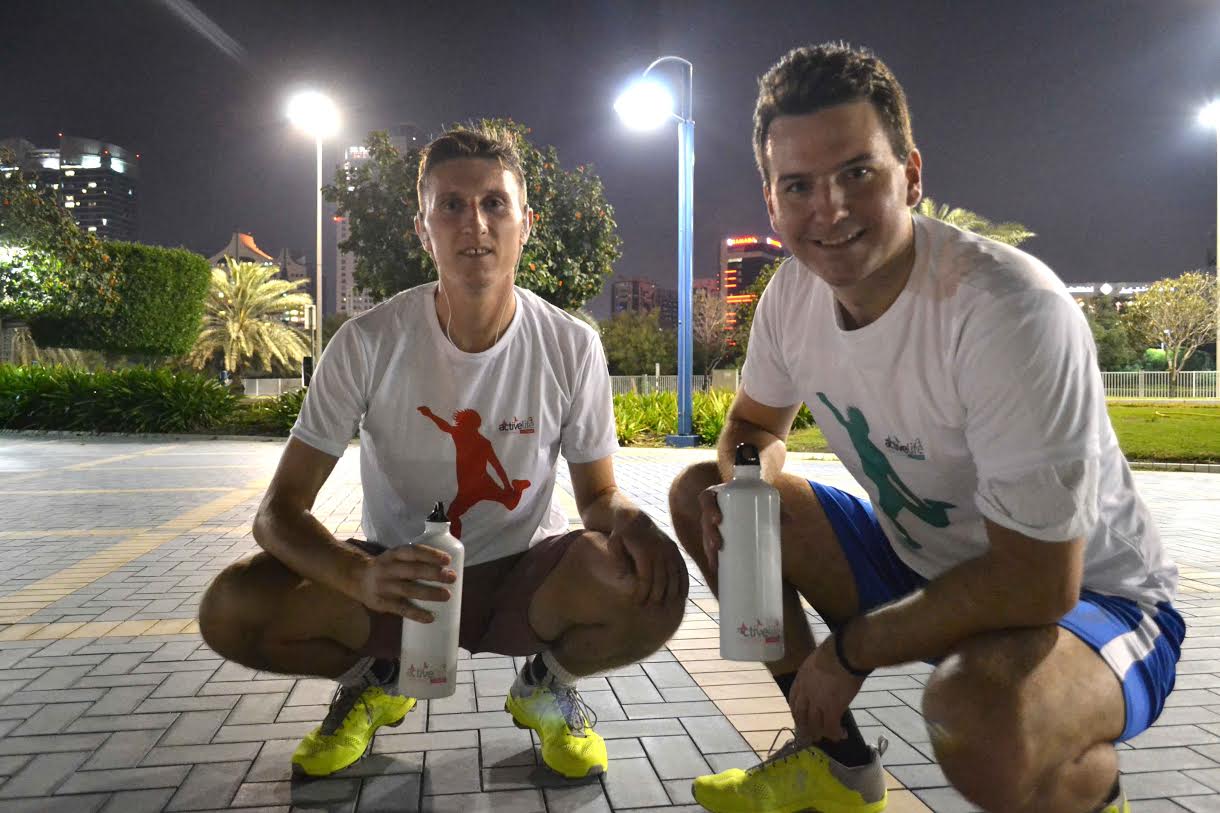 In a bid to test their own limits and inspire themselves to step out and work their mind and body, Abu Dhabi residents Nemo and Darko are all set to walk 125km from the UAE capital city to Dubai.
"It is something extraordinary - 120 km is a massive distance to walk. We wanted to connect the story with our city and Dubai," said 30-year-old Nemo Stojanovic.
He and his colleague Darko Dimeski looked back at the long hours they spent in front of their computer and decided that it was about time they gave their body, and mind, a healthy makeover.
"We did play sports regularly, but we wanted to do something more.
"We are not athletes or professional sportsmen, yet we ready to push our limits. And, that's what we want to tell everyone, that you do not have to be a professional to set such goals."

Nemo hails from Serbia, and has been living in Abu Dhabi for three years, while Darko moved from Macedonia a year and a half ago.

The duo have been training for their epic feat by "walking without breaks for 5 hours".
Nemo claims it will take them 25 hours to finish their epic walk. "We plan to take regular breaks, and cover most of the distance during the night as it will be tougher to walk in the sun, and with traffic."
"We plan to start on Friday early morning, around 1am, and hope to finish our walk by 6pm on Saturday." The men plan to end their walk at JBR Walk.
The duo have been training regularly by clocking "30-40km".
"We have got good support from friends and family. Daman active life recognised our story and gave us great equipment, and professional thriathlete Omar Nour gave the best possible shoes and socks for the journey."
Having trained well, the men aren't worried about "where (they) will sleep and how (they) will carry 4-5kg on the back, but how (they) will recover during the break".
"Your body can stand almost everything, it's your mind that you have to convince. As someone said all your dreams can come true if you have courage to pursue them," signs off Nemo.
Follow Emirates 24|7 on Google News.