Abu Dhabi Flavors Festival unveils action-packed food challenges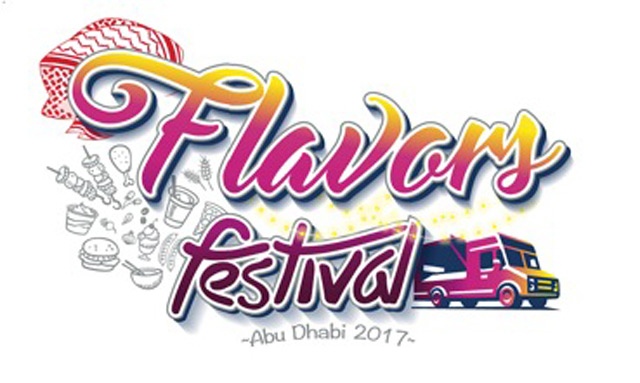 Celebrating the love of food, Abu Dhabi Flavors Festival today announced an exciting lineup of food competitions and entertainment activities set to take place during the 10-day food fiesta in the capital.

Taking place at Umm al Emarat Park, from March 30 to April 8, the festival will feature over 100 food tents and street trucks by homegrown F&B brands and businesses showcasing their unique food concepts to the residents and tourists.

The main highlight of the festival is the "Flavors League" competition, the biggest head to head food competition in the region which will feature best competitive eaters in the capital flexing their appetite for the title "Flavors League Champion 2017" and a grand prize of Dh5,000 cash. The competition will be running throughout the festival and the final playoff will take place at pm on April 7.

Burger lovers can indulge in the first-of-its-kind Burger Grand Prix, a lap challenge where the only clue to win is that there aren't too many burgers for a real burger lover.
Two applicants will be selected every day to complete a lap of five burger stops at the festival, where they have to finish a burger at each stop to reach the next. The winner, who completes the lap the fastest, will walk away with attractive gift vouchers. All those who are interested in participating in the competitions are invited to register on the website.

Offering a chance to win an iPad at the festival, Tabkhati (meaning 'My Recipe') contest is designed to provide an opportunity to home cooks to demonstrate culinary talent. Interested participants are invited to upload a photo of a special dish on Facebook or Instagram with the recipe in the post, using the hashtag #Tabkhati and tag @ADFlavors. Five submissions will be shortlisted according to the criteria: likes, comments, creativity and sponsor's decision. Shortlisted candidates will be invited to have their dishes judged at the festival on April 8.

Flavors Festival will also host an exciting programme of activities sure to delight children and deliver a festive atmosphere for families. Football Freestylers will show off their exhilarating tricks and techniques, and a spectacle of traditional folklore dance will provide visitors with a unique glimpse into the culture of the region. To make the weekends a bit more memorable, talented magicians will mesmerize the guests with feats of incredible magic right before their very eyes.

Children can burn off excess energy at a dedicated kids play area featuring arts and crafts workshop, face painting and outdoor play stations. Women can learn about traditional crafts at a dedicated Crafts Majlis area. The festival will also feature live quiz competitions offering attractive prizes every day.

Visitors are also encouraged to post a selfie with their favorite food at the festival (#Foodfie) or a professional shot of their best moment at the festival (#MyFestiveMoments) on Instagram to win gift vouchers throughout the event.

Commenting Majid El Hamamy, General Manager, Line Rise Exhibitions, organizer of the event said: "The festival aims to provide a unique taste of UAE's rich and diverse cuisine, which is a blend of different influences and inspirations, making it as international as much as it is local. We have received an overwhelming response from F&B brands, and we are eagerly looking forward to delivering a successful event."

Participating brands include: Selfie Burger, Bubo Barcelona, Koshari Point, Mixtures, Raclette DXB, Mlk El Mashakeek, Shawarma Code, Spheerz, Rock & rolls, Top Your Pizza, Extreme Burger, Shamma Café, Churros Café, Rezz be Halib, Parata Guys, Qahwat Al Zaman Al Jameel and more.

Home4you, one of the leading real estate companies based in Abu Dhabi, is the Golden Sponsor of the event.
Follow Emirates 24|7 on Google News.