Angel no more: Karlie Kloss quits VS to shake off lingerie model tag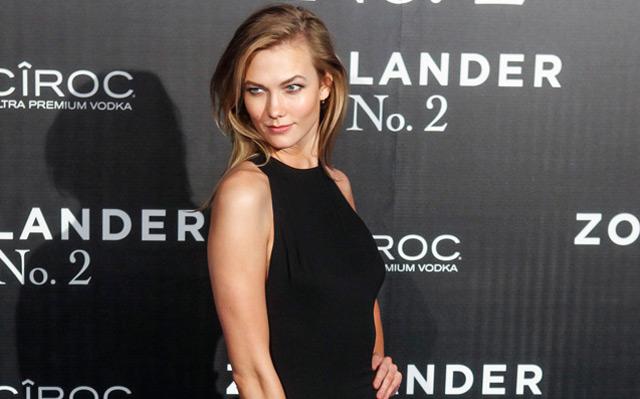 Karlie Kloss has revealed she decided to give up her status as a Victoria's Secret Angel because she didn't want to model underwear all the time.
Karlie Kloss quit Victoria's Secret because didn't want to be known as just an underwear model.
The 23-year-old statuesque beauty stepped down as one of the lingerie company's famous Angels in February 2015 after four years because she didn't think she was being "true to herself" in their campaigns.
Asked why she quit the label, she said: "I don't want to be too clean cut, and I don't want to be what people think I should be or expect me to be. I didn't necessarily feel like I was being entirely true to myself being in my underwear all the time."
Karlie is enjoying fashion's current "moment" of celebrating "diversity" and hopes it is more than just a passing trend as it is good for both society and the models themselves.
Speaking to ELLE magazine, she said: "There's this really wonderful moment right now that's celebratory of difference and diversity.
"I hope it's not a trend because it's the way women feel their most beautiful, when they're celebrating their uniqueness, their individuality.
"There are a lot of girls now with beautiful hair that isn't being flat-ironed to look exactly like the girl next to her in the fashion show.
"[It proves] authenticity is what actually resonates with people. In fashion right now, it's about taking that fourth wall down and for models it's really freeing."
Follow Emirates 24|7 on Google News.