Astrological forecast: What does 2015 have in store for you?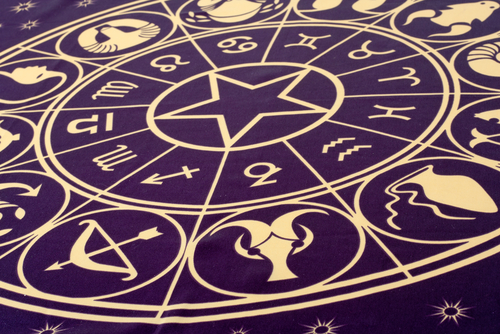 As the New Year begins, people often get reflective about their achievements and their failures and hope that the new dawn will bring in joy and success.
Will you get that new promotion, is marriage finally one the cards, and is the fault really in our stars?
'Emirates 24|7' looks ahead into 2015, forecasting what lies ahead for all of you.
Libra (September 23 - October 22)

Finally, you have left the uncertainty of 2014 behind to ring in the New Year with hope and a lot of possibility across all fields in your life.
This is the year to make decisions, be it the purchase of a new car, the chance to take up a new job or simply saying yes to the person who wants to spend their life with you.
The first half of the year does carry some health related hiccups, but you will shed the seasonal baggage to love and roses post June. Romance is on a collision course with you, so don't get off track now.
At home, there could be a few issues you may have to deal with; but it's hardly the time to dig in your heels and be stubborn about compromising on things.
Possibility of a promotion is strong, but as is the chance of overspending. So tighten up those purse strings and start being a tad stingy for a change.
Scorpio (October 23 - November 21)

Decisions, decisions… this is the year to weigh in the pros and cons before you make them. Look before you leap, as the adage goes, and 2015 will be no different for those who fall under the Scorpion sting.
And for crying out loud, now is not the time to stay mum or be diplomatic, be it in your personal or professional life.
There is romance brewing, so stop dilly dallying and let the relationship play its course. If you are already married, then perhaps it's time to rekindle that romance and plan a second honeymoon.
Income will be good and finances are going to get better. So if there have been plans to find that new home, it's time to start looking and plan that shift soon.
Things may get a tad complicated where health is concerned, especially in the first half of the year. But don't fret. The quicker you get treated, the faster you will nip the bug in the bud and have a healthy remainder of 2015.
Sagittarius (November 22 - December 21)

Buckle up Sagittarius, as 2015 promises a ride of your life with hurdles to boot.
Money will flit in and out of your pocket like never before, which may also coincide with some serious roadblocks in your health.
Your eyes could be a cause of concern, as will your back.
The relief comes when you find enough money to clear off some old debts; but spend wisely as you could be in danger of creating new financial burdens for yourself in the bargain.
Work wise, there could be a few misunderstandings in store. So you would hold off on asking that promotion just yet. Take your job more seriously and people will notice. Just be patient.
Your love life is definitely faring better. Romance is in the air and you could very well find your soul mate if you look in least likely places.
Capricorn (December 22 - January 19)

Compared to the last few years,2015 will be your best yet, especially the first half of the innings.
Your intelligence will be your greatest asset, so use it to its full capacity to get ahead at work. A little effort will reap in a lot of financial gain.
If you are single and ready to mingle, then take your chance in the first half of 2015. There is opportunity knocking on your door. You just need to open it and invite them in.
Those who are married will find domestic bliss, while those separated could find a reunion on the cards. Be open and not too quick to judge.
Things, however, get tricky in the second half of 2015. Some financial troubles could come your way, so think twice before investing a lump sum anywhere.
Health wise, you will have a good 2015, albeit a few issues with your upper body and possibly your throat in the second half of the year.
Aquarius (January 20 - February 18)

This year is all about finding the right balance to achieve growth and find happiness in your life. Don't try to juggle too many balls at one time as you will be in danger of dropping a few and making a mess of things.
Money is coming your way, through the good old fashioned way of hard work, but hold on to the savings as sudden expenses could rise and place you in debt if you aren't smart.
Temper will run high, but learn to control those wayward emotions, perhaps even by talking less and listening more. This will only work in your favour in the long run.
On the personal front, love may give you a miss this year, but try not hold on to a heavy heart. Everything happens for a reason and you have to stay positive on the whole for good things to come your way.
Your health won't suffer as much as that of a loved one. So be prepared to take care and nurture those you cherish.
Pisces (February 19 - March 20)

Getting organised is key to surviving what 2015 will throw your way.
While the year will be kind to you overall, you will still have to deal with minor nuisances that will crop up regularly if you don't plan things in advance.
The first half of the year will bring in good news, be it on the personal or professional front.
Those trying for a baby will find some happiness at last, while those looking for love will be excited for a new adventure to come their way.
Some family members could prove cumbersome, but it is in your best interest to just ignore and plough ahead with your head down.
Also remember to not neglect your health in the bargain. Workout when you can and eat healthy. These are key. The work life will be just as positive overall, with new opportunities coming your way, perhaps even that increment.
But, some troubles may arise in the second half of 2015. Just remember to stay calm and balance it out.

Aries (March 21 - April 19)

This is your year, so seize the day and all the opportunities that 2015 holds for you, in both, your personal and your professional life.

Passion will guide you to explore your creativity as you take flight to lofty new heights.

Mercury's retrograde movement will be fuelled further by the transiting Pluto, affirming your social footprint, yet making you a little emotional in this journey of life.

Career wise expect big changes coming your way, with February-April being the crucial months to strive ahead with your choices.

However, you love life may suffer in this period, so hold off your heart for a while; your emotions may get the better of you in critical situations.

Financially, look out during mid-year as the budget could get a tad tight. Spend wisely.

Taurus (April 20 - May 20)

Take the next step and you will leap into a year that holds promise and profitability for you.

Those you who have a pending problem may find your proceedings drag you into the inside of a court room, but that may just swing in your favour and bring money and mental calm in 2015.

Your love life is faring well, so stop dragging your feet and get committed to the one your amore. If you are married and with child, be careful, as pregnant women need to ensure their health is fit and fine for they sake of their bundle of joy.

For those striving ahead in their career, now is the time to knock on your boss' door and negotiate that promotion.

Gemini (May 21 - June 20)
Love is in the air and that will certainly keep you floating on cloud nine well and through 2015.

If you haven't fallen in love as yet, then start smiling, as this is your year to woo the man or woman of your dreams to take a permanent spot in your life.

On the career and business front, be prepared to make some important decisions, some of which could help you gain fame and wealth in the long run.

If you are seeing that new job opportunity, don't drag your feet. Leap at the chance and watch the career grow.

However, financially things could get a little flamboyant; so remember to start penny pinching when the budget breaks the bank.

In terms of health, you will have a good 2015, and perhaps, even see an end to the chronic pain plaguing you for years.

Cancer (June 21 - July 22)

Put on those party hats and pop out that confetti, as 2015 is the time for one big celebration for you.

If marriage hasn't happened as yet, then get ready to hear those wedding bells chime; your soul mate could very well crash into you as you turn the corner.

Take a little chance on yourself and this also means your career too. Get out there and start networking; work related travel is also on the cards.

Of course, minor issues may crop up, but don't sweat the small stuff. There are big things going for you, maybe even that promotion, which will put your finances back in health after a 2014 that was a tad weary.

However, your health could be a little problematic, especially that back, which needs to get back into shape for your 2015 to leap ahead with steam.

Leo (July 23 - August 22)

Those under the sign of Leo will face a mixed bag of emotions, trials and tribulations in 2015.

The first half of the year particularly will come with its shares of issues, especially in regards to some family melodrama.

Don't lose that temper of yours, but rather escaper the negativity and hop onto a plane to escape the confines for some mental peace of mind.

Work could get quite demanding too in 2015, which may also affect your health later in the year, especially your abdomen.

Real estate could play a large part in your stresses, be it through property purchase or perhaps a makeover to your home. Don't be penny wise and pound foolish in such matters though.

Allow your head to guide and your heart to take a back seat and all shall be well in the long run.

Virgo (August 23 - September 22)

Health will be an issue cropping up all through 2015 for you and your loved ones. Things will happen, so rather than worrying about the what ifs, try and focus your energy in finding solutions and keeping fit.

The good news is, and there is some happiness coming your way, love and marriage will shine bright in 2015 and bring you a level of contentment that your heart has so desired these past few years.

If you are single, then look out, as your social life is an upswing; so go out there and make some new friends.

The new year is largely favourable in terms of work, business and finances. However, stay vigilant, as theft and losses are also in the stars. It is entirely up to you to remain alert and protect what's yours.

In the second half of the year, your health also could take a slight beating, especially if you suffer from migraines. Try not to over-think and things will gradually fall into place.
Follow Emirates 24|7 on Google News.