Blue Ivy Carter has her own stylist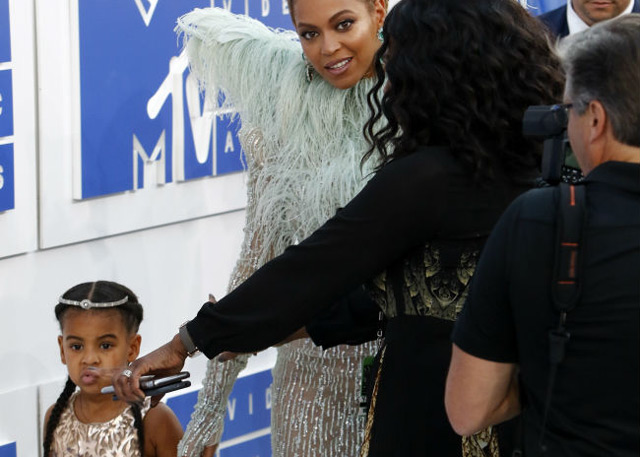 Blue Ivy Carter, the six-year-old daughter of Beyonce and Jay-Z has her own stylist and personal shopper.
The 'Formation' singer and her husband Jay-Z are often accompanied to high-profile events by their oldest child Blue Ivy and the couple ensure she's always looking her best with the help of Manuel Mendez.
Manuel has been working for Beyonce's Parkwood Entertainment since 2009 and the 36-year-old star's representative confirmed to Women's Wear Daily that the employee - who is also a personal assistant to the 'Crazy in Love' hitmaker - is tasked with being Blue Ivy's stylist and personal shopper.
Some of the outfits he has crafted for the youngster include the
custom white Valery Kovalska tuxedo pantsuit she wore to this year's Grammy Awards and the Billie Blush dress she wore in her 48-year-old father's 'Family Feud' video.
It isn't clear if Manuel will also take on the task of becoming stylist to the couple's twins, nine-month-old Rumi and Sir, once they are old enough to need sartorial assistance.
Meanwhile, the '99 Problems' hitmaker recently admitted the most "beautiful" thing his daughter has ever said to him was when she scolded him for the tone he used when speaking to her as he was proud she spoke her mind.
He said: "I told her to get in the car the other day because she was asking a thousand questions and we had to leave for school.
"So we're driving, and I hear a little voice. 'Dad?' I turn around and she said, 'I didn't like when you told me to get in the car the way you told me. It hurt my feelings.'
"That's the most beautiful thing you've ever said to me."
Follow Emirates 24|7 on Google News.