Botox treatment: Eight common areas people inject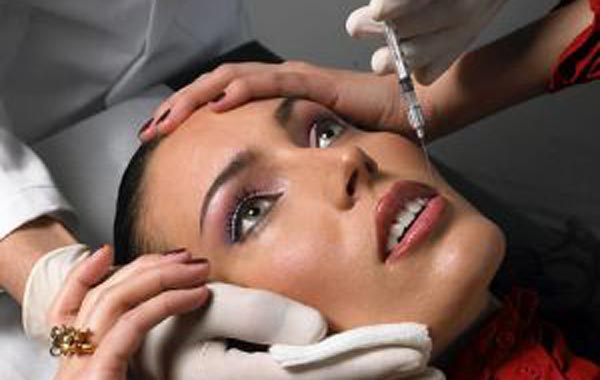 Dr Marwan Al Zarouni, Consultant Plastic Surgeon, Head of Plastic Surgery at Rashid Hospital and president of the Emirates Plastic Surgery Society, says: "There are two types of plastic surgery procedures. Cosmetic surgery is not necessary and is done because the person wants to achieve a certain vision of beauty. These include tummy tuck, liposuction, etc.
"In general, cosmetic surgery procedures are becoming more and more popular in the UAE and globally.
"Among such procedures, botox and fillers are becoming increasingly common. The reason is that such rejuvenation procedures and quick, give the desired results and thus people leading busy lives do not need to take too much time away for these treatments. However, the key is to ensure that people go to licensed practitioners and use quality products to avoid complications which can sometimes be irreparable.
"Botox administered incorrectly can cause nerve damage which normally takes four to six months to correct itself. In terms of filers, people need to exercise extra caution because if silicon is used as a filler, the damage is irreparable."
He said that Dubai has hundreds of licensed facilities that provide dermatology, plastic and aesthetic services so there is really no need to go to unlicensed facilities.
So where would Botox be best suited/safe/effective for a person who has wrinkles all over their face?
Forehead wrinkles
The development of forehead wrinkles are considered one of the first signs of aging and are difficult to hide. That maybe the reason why these wrinkles are among the most common targeted with Botox.
Crow's Feet
You may not be amused by the small lines that extend from the corners of your eyes when you smile or laugh. They can give away your advancing age. Botox injections are often used to ease these lines, creating a more youthful appearance.
Frown Lines
The lines on your forehead between the eyebrows that appear when you frown or furrow your brow can make you seem tired, angry or upset. Botox has been shown to reduce the depth of these lines and smooth them out.
Sagging Eyebrows
Surgery isn't your only option if you're interested in a brow lift. Botox can accomplish pleasing results if you find the right doctor.
Botox relaxes the muscles that pull the eyebrow down. Doctors often combine Botox with a filler under the eyebrow to enhance the lift.
Ophthalmologists may provide this service. These doctors have extensive knowledge of the eye and its musculature. This is important to avoid droopy eyelids or vision problems.
Bunny Lines
Doctors often use medicines 'off label' to treat conditions other than official FDA-approved indications. Bunny lines are an off-label use of Botox. These lines are on either side of your nose when you crinkle it.
They spread from the bridge of the nose and can extend to the lower eyelid. Make sure you find a very experienced doctor when you want Botox for unapproved uses. This will help avoid unwanted effects on other facial muscles.
Neck Bands or Cords
You may start to notice bands or cords showing in your neck as you age. This occurs when the platysma muscles start to sag. Injecting Botox into these muscles causes them to relax.
The muscles relax and become less visible. This technique can also relax the muscles at the jawline, creating a neck lift.
Keep in mind that excess neck fat or loose skin will not respond to Botox.
Mouth Corners
Marionette lines extend from the corners of the mouth down toward the jaw. Often, the corners of the mouth droop as well.
Small amounts of Botox can help correct both of these problems. The interplay of muscles in the lower face make this injection challenging.
Your doctor should have a full understanding of how these muscles work together. Be sure to ask for before and after photos of the doctor's patients.
Smoker's Lines
You don't have to smoke to have smoker's lines.
These lines appear when you purse your lips and fan out into the surrounding skin.
A very small amount of Botox can treat these lines in the hands of an experienced doctor. Seek out a doctor with extensive knowledge about this use. The wrong technique can cause problems using your lips.
What is botox
Botox, or botulinum toxin type A—an injectable drug that causes temporary muscle weakness—is the most popular nonsurgical cosmetic procedure performed in the United States today. Botox blocks the nerve signals that cause muscles to contract, smoothing the lines and wrinkles caused by repetitive facial movements. It doesn't work as well on facial wrinkles that are caused by the weakening or sinking of tissue, such as creases that form the sides of the nose to the corners of the mouth. That said, some facial areas respond better to Botox than others.
Follow Emirates 24|7 on Google News.