Dangers of childhood obesity; how parents can help their kids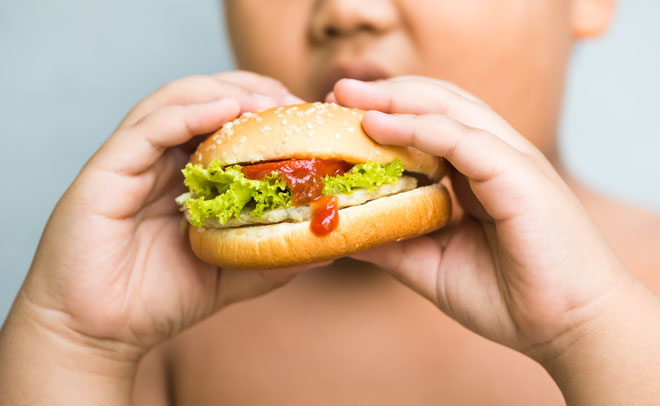 Children have fewer weight-related health and medical problems than adults.
However, overweight children are at high risk of becoming overweight adolescents and adults, placing them at risk of developing chronic diseases such as heart disease and diabetes later in life.
According to several studies, in the UAE, about 20 per cent of children in the age group of 5-10 years are either overweight or obese and 40 per cent of the children in the age group of 11-18 years are overweight or obese.
This means that one third of all children in the UAE are either overweight or obese.
It means a significant percentage of our future generation are likely to suffer from several lifestyle diseases. They will also be prone to develop stress, sadness, and low self-esteem.
Dietitian Reem Abdallah from Health Factory says, "Childhood obesity is a complex health problem that is due to several factors some of which are genetic, lack of activity, improper food choices... or a combination of two or more."
What are the risk factors and what causes obesity in children?
• Diet. Eating high calorie foods, such as fast foods, candies, desserts, and munching on high calorie snacks causes increase in weight.
• Lack of exercise. Children who don't exercise at least one hour per day as recommended are more likely to become obese since they don't burn enough calories per day. Nowadays children are spending a lot of time in sedentary activities such as video games, watching television.
• Family lifestyle. If a child comes from a family that is unaware of its health and food choices, and doesn't encourage physical activity, then this child is most likely to endorse the same habits as his/her family.
• Advertising. Advertising of less healthy food has become widespread, whether television advertisements, internet, tabloids - this impacts children's choices and promotes unhealthy eating habits.
• Availability of energy dense foods and drinks in low prices. Unhealthy foods are usually widespread and available in very affordable prices which allow children and parents to resort to such choices.
• Increased portion sizes. Portions have greatly increased in size in the last few years; this means that children will be consuming extra calories without even knowing it.
What are the steps that parents can take to help in solving their child's obesity problem?
- Cook meals at home. Cooking at home allows you to choose whole ingredients and control portion sizes. Sitting for family meals also decreases the risk of obesity.
- Forget about your child clearing the plate. If your child is playing with their food, this may be a sign that they are full. Don't push your child to clean their plate. This may become a habit later.
- Encourage physical activity. Go for family walks and choose activities that your child enjoys. Physical activity not only burns calories but also build stronger muscles and bones.
- Involve the entire family and be a role model. Let the entire family know the importance of healthy eating and physical activity. This is to prevent your overweight child from being embarrassed. Set yourself as an example to your child.
- Schedule yearly visits to you healthcare provider. Check your child's height and weight and BMI (Body Mass Index); if there's an increase in the BMI, this may signal that your child is at risk of becoming overweight.
Follow Emirates 24|7 on Google News.