Dubai Parks and Resorts sets record quarter visitation figure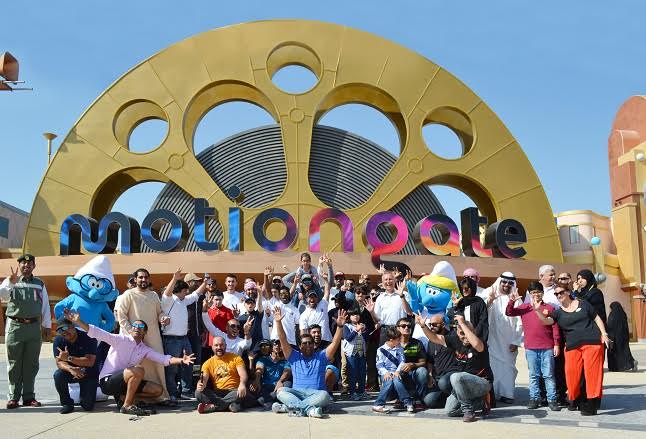 DXB Entertainments today announced that Dubai Parks and Resorts, the region's largest theme park destination, welcomed 851,000 visits during the first quarter of 2018, an increase of 45 percent compared to the first quarter of 2017, and an increase of 55,000 visits compared to the last quarter of 2017. This sets a new record quarter visitation figure.
The first quarter's record visitor figures follows a successful fourth quarter of 2017, when Dubai Parks and Resorts attracted close to 796,000 visits.
The Lapita Hotel average occupancy rose to 62 percent in the first quarter of 2018, compared to 22 percent for the same period last year, and 48 percent in the fourth quarter of 2017.
2018 is the first full year of operations for Dubai Parks and Resorts and the growing visitor numbers and hotel occupancy reflect the ramp up in operations and the implementation of co-ordinated resident and international sales and marketing strategies.
Mohamed Almulla, CEO, DXB Entertainments, said, "We are pleased to have grown our first quarter visitation by 45 percent when compared to the same period last year, a clear sign our new strategy is delivering results. Visitor numbers are steadily increasing as we continue to focus on our core markets of GCC residents, annual pass holders and international visitation.
"It is important to note that in a normal annual cycle the fourth quarter should deliver the highest visitor numbers as it is the peak tourist season for the city of Dubai and therefore quarter-on-quarter improvement is a further sign of our continued growth.
"Theme parks are seasonal in nature and whilst we expect to deliver year-on-year growth, we anticipate the warmer second quarter to deliver lower visitation than the cooler months of the first quarter.
"Dubai Parks and Resorts is a great product and world-class destination and we are excited about our growth potential as we progress through our first full year of operations."
Follow Emirates 24|7 on Google News.