A Salman fan, Miss Universe wants B-town role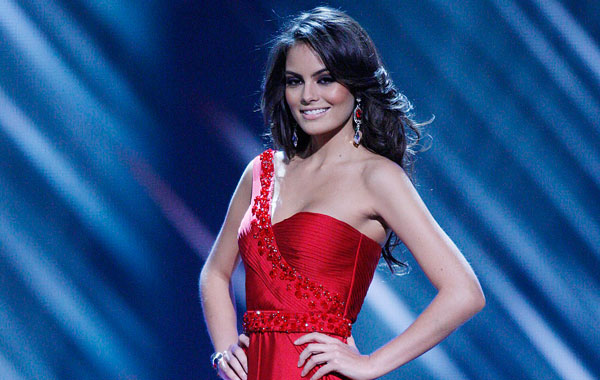 Who'd have thought it?
Miss Universe is a fan of Salman Khan.
Mexican beauty Jimena Navarrete Rosete, who is on her first trip to India as part of a campaign to celebrate the girl child, seems floored by the actor. "I haven't seen too many Hindi films, but the actors are all so handsome, and they can dance, too!" she said, adding that she was thrilled to be meeting the beefy superstar over the next few days. "I've heard so much about Salman. I really want to see some of his films, too."
Ask her if she'd consider doing a Bollywood film, and she replies, "Why not? I can't sing or dance as well as Indian actors, but I'd be more than willing to learn. I hope someone makes me an offer."
The industry has launched the film careers of several Indian beauty contest winners, including former Miss Worlds Aishwarya Rai and Priyanka Chopra and former Miss Universe winners Sushmita Sen and Lara Dutta.
But Bollywood isn't the only Indian thing Rosete is going gaga over. "I love spicy food. I think I'll feel at home here," she beams.
More from Bollywood:
After tax raids, Katrina comforted by Ranbir
Crazy World: Killed over Sheila ki Jawani...
Shah Rukh Khan, Kajol bag top honours at Filmfare Awards
Salman asks fans to protest Katrina tax raids
Katrina Kaif, Salman Khan voted most preferred sex partners
Shah Rukh just won't talk about Salman Khan

Follow Emirates 24|7 on Google News.