Nazek Al Sabbagh to showcase new avatar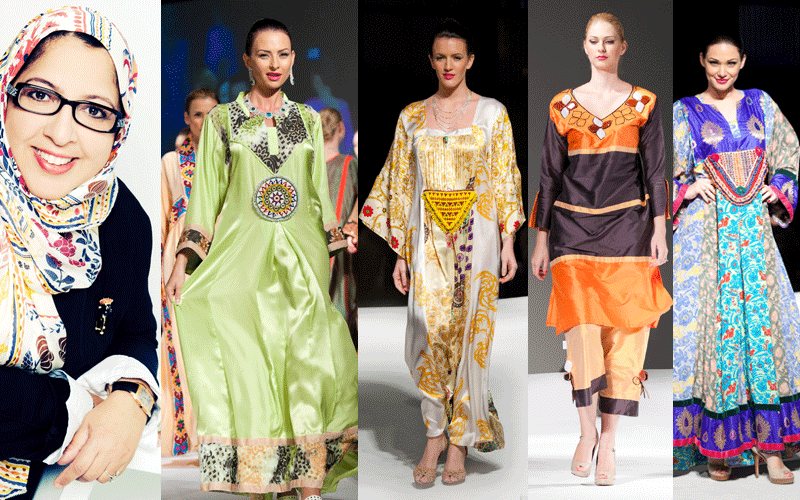 Nazek Al Sabbagh, the Emirati designer's journey to the world of high-street fashion from the corporate echelons of Dubai is set to gather pace with a showcase of her `Winter Nights' portfolio under the home grown Zari O'Breesam brand.
In a short of span of time, Nazek has carved a strong niche for herself in casual and up market designer wear with Zari O'Breesam, a designer wear brand which has evolved from an inspired passion for blending cultural influences to create an oeuvre of eclectic casual wear for women who look for substance in what they wear.
"Being an Emirati living in cosmopolitan Dubai, I grew up caught in the whirl of multi-cultural influences. Zari O'Breesam designer wear for women thrives on a blend of these impressions I have gathered over the years. These works are predominantly created with Middle Eastern sensitivities in mind with a global contour to the designs," says Nazek.
Nazek shuffles her day-to-day life between her passion for women's fashion with an arduous schedule of corporate responsibilities. A fashion designer by spirit and an engineer by profession, Nazek, a CEO of a Dubai Government entity, is an accomplished leader in her own rights who has won many national and international awards..
Her designs reflect her family and cultural roots juxtaposed to global influences of fashion assimilated over years of travelling around the world to look for fresh contemporary outlook .Inspired and elegant, Nazek's creations are non-classical in a backdrop of regional preferences.
`Winter Nights,' a mix of whites with a rich palette of vibrant colours, is the second collection of up market women's wear collections under Zari O'Breesam brand. The collection has been designed to meet the needs of stylish Emirati and Gulf women.
`Winter Nights' will be showcased at the Park Hyatt on January 12 2012 with 20 top models of Dubai walking the ramp to an exclusive and high-profile invited audience from across the GCC. Last year Nazek had debuted with her first show of season's collections under Zari O'Breesam.
"Winter Nights is a reinvention of the brand for the season. The collections retain the core of the brand's philosophy of crisscrossing cultures etched in silk sourced from across the world. The new show is yet another milestone for Zari O'Breesam and I will continue to rediscover the brand every season showcasing the collections across the Middle East and global centers of fashion," says Nazek.
Follow Emirates 24|7 on Google News.