Flippin' hard: Myanmar's sea turtles fight against the odds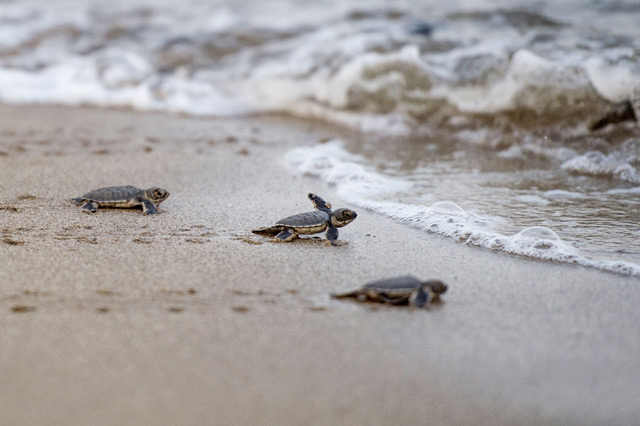 Peril plagues the lives of Myanmar's baby turtles: if crabs don't get them before they scramble from beach to sea, then poachers or fishing trawlers might finish them off instead.
Myanmar's waters boast five of the world's seven sea turtle species, including the critically endangered hawksbill, the endangered green turtle and the olive ridley, leatherback and loggerhead turtles - all listed as vulnerable.
"If we don't conserve the turtles properly, they will all disappear in the near future," head ranger Phone Maw tells AFP on Thameehla island in the Ayeyarwaddy Delta.
The 56-year-old has devoted most of the last two decades to the creatures, scouring the island's 1.5-mile (2.5-kilometre) long coastline three times a night for nesting females.
The reptiles, which can grow to more than a metre in length and weigh as much as a large piano, lay around 100 eggs in a hole dug with their hind flippers before covering the clutch with sand and returning to the water.
Poachers are the first danger, even at this conservation site dedicated to the marine reptiles.
Turtle eggs can sell for a dollar each, around 10 times the price of a chicken egg.
Follow Emirates 24|7 on Google News.