Former Miss World gives birth from eggs frozen eight years ago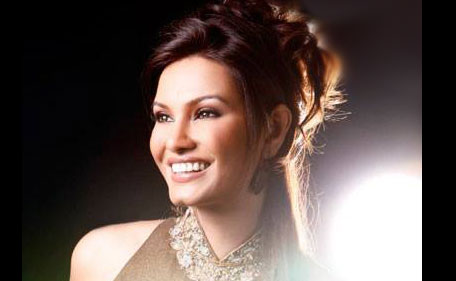 Former Miss World Diana Hayden has given birth to a baby girl born out of an egg the 42-year-old star froze eight years ago this month.
Arya Hayden's birth proves that egg freezing, deemed technically difficult until a decade ago, works and could liberate Indian women from their great worry: the ticking biological clock, reports Times Of India.
This may have paved the way for women in India who are willing to go for motherhood in their late 30s or early 40s.
Medically speaking, the big change in egg freezing occurred a decade ago.
Paediatrician Dr Bhupendra Avasthi in suburban Santacruz, Mumbai said that both mother and the baby were doing fine and were accompanied by Collin Dick, Diana's husband.
Normally the average weight and length of a new born in India is 2.6 kgs and 48 cms, but Diana's daughter weighed 3.7 kgs and was 55 cms at the time of birth
Gynaecologist Nandita Palshetkar, who froze Diana's egg eight years ago in her clinic facility, claimed it is for the first time that a delivery through egg freezing method has taken place at the age of 42, which is normally recommendable at the age upto 35.
Using the vitrification technology, 16 eggs from Hayden were frozen between October 2007 and March 2008.
Egg freezing isn't without controversies. American corporates kicked off a controversy last year when they promised to pay for egg freezing for their female employees. A study in JAMA (Journal of the American Medical Association) in October 2015 said the freezing and thawing process may damage eggs and reduce a woman's chance of becoming a mother.
The study, done in New York's Centre for Human Reproduction, looked at 93% of all donor IVF cycles in the US in 2013 and found women had a 56% chance of becoming mothers with fresh eggs but just 47% with frozen eggs.
Follow Emirates 24|7 on Google News.