Global Village to open until April 12... longest extension so far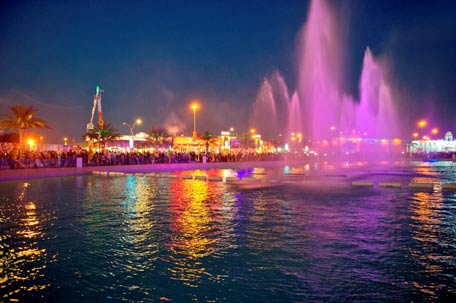 Global Village, Dubai's leading family entertainment and cultural destination, has announced the extension of its 18th season of operation.
The extension is due to the great success the 18th season has had and will allow for visitors to carry on enjoying all the great Global Village pavilions and its Fantasy Island rides until the April 12, 2014.
The extension this season will be by 42 days and will be the longest extension in Global Village's history.
Thanks to this extension, visitors will be able to experience the celebrations around the Dubai Food Festival until it finishes on the March 15.
Families will get to enjoy the many performances that are planned for throughout March, during and after the Dubai Food Festival.
Global Village will also be hosting the Global Barbeque Festival on the March 7 as part of Dubai Food Festival Celebrations with a carnival theme where families can enjoy tastes from across the world, along with a live performance from Bollywood's latest singing sensation, Nikhil D'Souza.
Local talent focus
Others 'live' shows will include talented performers from the UAE.
Global will be also promoting talents from UAE by providing them opportunities to showcase their talents. Young performers, buskers, and any other talented individuals based out of UAE will also have the chance to perform at Global Village during the extended season. Students from schools in UAE will be invited to perform at Global Village, as well as any acts in the UAE with special talents, and allowing Global Village to show just how many talented acts live within the UAE.
Those wishing to participate can email info@globalvillage.ae.
There will be lots of fun and entertainment for visitors to enjoy with all the family like the Musical Fountain and all the fantastic cultural shows, and new stunt shows.
Follow Emirates 24|7 on Google News.