Global tobacco conference set for Abu Dhabi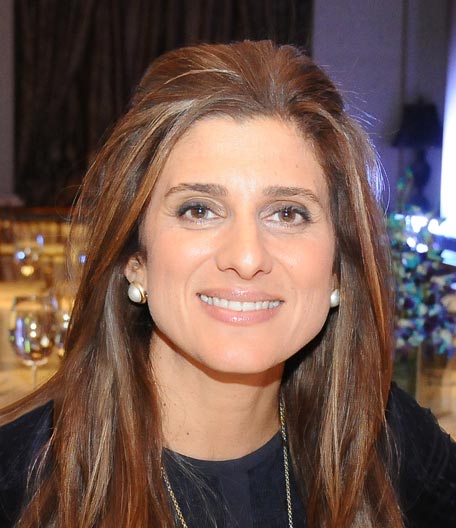 The World Conference on Tobacco or Health (WCTOH) announced today that South Africa Minister of Health Dr Aaron Motsoaledi will address conference delegates during a ministerial plenary on the linkages between tobacco use and non-communicable diseases in its meeting in Abu Dhabi later this month.
Also participating in the conference is the United States Surgeon General Vice Admiral Vivek H Murthy, who will participate in the Inaugural Ceremony on a panel on tobacco control that also includes HRH Princess Dina Mired of Jordan, who is the Director General of the King Hussein Cancer Foundation. Ireland Minister for Children and Youth Affairs Dr James Reilly TD will be the keynote speaker in the 19th March plenary session, Globalisation of Standardised Tobacco Packaging – Which Countries Are Next?
WCTOH 2015 is a five-day scientific conference presenting the latest developments in tobacco control and global efforts to reduce tobacco use in all its forms. The conference will be held 17-21 March 2015 in Abu Dhabi, capital city of the United Arab Emirates.
"Unfortunately the prevalence of tobacco use in the Arab World has reached shocking statistics and we can no longer wait one more day to fight tobacco," said HRH. "Globally, tobacco use accounts for at least 30 per cent of all cancer deaths, causing 87 per cent of lung cancer deaths in men, and 70 per cent of lung cancer deaths in women. If we don't take action now, we will continue to suffocate under an enormous cloud of smoke, a cloud that impairs our vision and makes us unable to see the deadly consequences of tomorrow. I am looking forward to participating in the World Conference on Tobacco or Health (WCTOH) as this conference will help us in setting the groundwork and mobilising stakeholders to create a comprehensive roadmap for a tobacco-free future for generations to come."
Awards honouring outstanding research and contributions to the tobacco control movement will also be presented at this conference. The Bloomberg Philanthropies Awards for Global Tobacco Control and the Luther L Terry Awards will celebrate the particular achievements in this field by organisations and individuals.
"Tobacco use threatens to kill up to one billion people this century," said Michael R Bloomberg. "We can't stand by and let that happen. We've made important progress in recent years, but so much more work remains. I look forward to attending the 16th World Conference on Tobacco or Health in Abu Dhabi and joining government officials, medical professionals and advocacy leaders in advancing this life-saving work.
The WCTOH conference programme will feature plenary sessions and symposia that showcase the latest science and policy discussions across a range of global tobacco control issues, including:
• High-level ministerial plenary session: Tobacco control and NCDs
• Tobacco taxation: Overview, current challenges and country best practices
• Toxicity and health effects of waterpipe tobacco smoking: Current state-of-the-science and funding opportunities
• Electronic nicotine delivery systems (ENDS)
• Can e-cigarettes be used to eliminate cigarettes?
• Globalisation of standardised tobacco packaging – Which countries are next?
• Tobacco control in low-resource settings: Sharing experiences from sub-Saharan Africa
• Tobacco packaging and labelling: A global perspective
• Post-2015 development agenda, economic arguments
• New tricks or just a new mask? What can be learned from the tobacco industry interference with public health?
• 10 years of the World Health Organization Framework Convention for Tobacco Control (FCTC)
• The WHO FCTC in the European and Mediterranean Region and tobacco control: 10 years in existence, what is needed?
• Tobacco advertising, promotion and sponsorship (TAPS) in drama in the European and Mediterranean region during the month of Ramadan
The conference will also feature more than 800 scientific presentations and discussions across a wide range of tobacco control issues, including:
• State-ownership of the tobacco industry: A "fundamental conflict of interest" or a "tremendous opportunity" for tobacco control?
• Global burden of disease due to smokeless tobacco consumption: Analysis of surveys from 101 countries
• E-cigarette use, product characteristics and perceived satisfaction: Findings from the ITC Netherlands Tobacco and Nicotine Products Survey
• Electronic cigarettes are effective for smoking cessation: Evidence from a systematic review and meta-analysis
• Cigarette smoking and waterpipe use epidemics in Arab world: Recognising dual users among youth
• Sick bedfellows: Identifying and confronting allies of the global tobacco industry
• Did the tobacco industry know that smoking caused cystic fibrosis-like lung disease before the scientific community?
• Effect of second-hand hookah smoke in hookah bar workers
• Tobacco use and social determinants in 30 sub-Saharan African countries: analyses of national level population-based surveys
• Economic burden of tobacco-related diseases in India
• Conflicts of interest in tobacco control in India
The conference theme is Tobacco and Non-communicable Diseases, recognising that tobacco use in all its forms is the greatest risk factor contributing to the occurrence of non-communicable diseases (NCDs), including cancer, cardiovascular problems, lung disease and diabetes. Tobacco use now causes one in six of all NCD deaths and up to half of current tobacco users will eventually die of a tobacco-related disease. This is the first time the WCTOH conference has focussed on this direct link between tobacco and NCDs.
Media Launch of the Tobacco Atlas 5th Edition The WCTOH will also see the media launch (19 March, 11:00-11:45) by the American Cancer Society and World Lung Foundation of the Tobacco Atlas, 5th Edition. Global and country-level data contained within the Atlas are gathered from multiple sources and validated to ensure it presents the best and most recent evidence, building a holistic and accurate picture of tobacco and tobacco control across the globe. The Atlas graphically details the scale of the tobacco epidemic, progress that has been made in tobacco control and the latest products and tactics being deployed by the tobacco industry to grow its profits and delay or derail tobacco control legislation. New for the Fifth Edition is a more detailed analysis of the links between the tobacco industry, poverty and environmental degradation and a call for stakeholders in the economic, development and environmental communities to join the fight against tobacco in pursuit of their own agendas.
Follow Emirates 24|7 on Google News.