How to lose weight for good: 7 healthy and guaranteed ways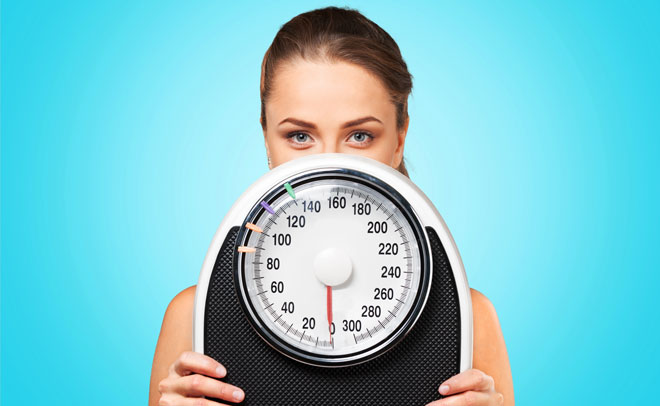 This article will trill those of you who made a new year's resolution to lose weight and finding it difficult to achieve your goal.
Many of us take up exercise in the hope that it will help lose weight. Unfortunately exercise alone is unlikely to achieve this.
We want to lose kilos and we want it fast. Some of us then resort to fad diets, which provides short term results as discussed earlier.
Dietitian Reem Abdallah from Health Factory says, "It all comes down to the fact that our bodies react differently to calories and food over time. If you lose a kilogram or so for the first week of your diet, this doesn't mean that you will keep on losing a kilogram every week.
"Eventually, this progress may decline, and you will need to cut more calories and incorporate more exercise in your daily routine for better weight loss results."
Reem suggests, for healthy and guaranteed weight loss results, you should follow a balanced diet that includes all the food groups – grains, milk, vegetables, fruits, oils etc., all with suitable quantities of macro (50% carbohydrates, 25%proteins and 35%fat) and micronutrients (vitamins and minerals).
Below are some tips that will make you lose weight in a healthy way:
Calorie count
Aim for your daily caloric intake to be slightly less than or equal to your metabolism.
A deficit of 500 calories per day will make you lose 1 kilogram per week.
Whole grains
Make sure 50% of your carbohydrate intake per day is through whole grains.
They will make you feel full, as they are high in fibres. It will also help in regulating your blood cholesterol and sugar, along with providing you with a variety of vitamins and minerals.
Lean protein
Go for lean proteins – turkey breast, chicken breast, and incorporate beans and peas, which are high in proteins, in your meals.
Choose well
Go for low fat or skimmed dairy products. Choose healthy oils in moderation - olive oil, canola oil, fish oil etc. These are rich in omega-3 and omega-6.
Cut down on butter, margarine and fried foods.
Water & Vegetables
Eat a lot of fresh vegetables (4-5 cups a day) as they contain lots of vitamins, minerals and fibres.
Drink 8-12 glasses of water per day. Drink a cup of water whenever you feel hungry, because sometimes your brain mistakes thirst for hunger.
Keep track
Stop eating before you feel full – it takes the brain 20 minutes to realise that the stomach is full.
Keep a journal to record what you are eating on a daily basis. This will make you monitor the quantity and quality of your food intake.
Exercise
Incorporate exercise in your daily routine. Go for mostly cardio exercises to burn excess fat and then try some weight lifting exercises to maintain your muscles.
Losing weight in a healthy and sustainable way doesn't happen overnight, it requires patience and commitment.
This cannot be executed with extreme diets promising fast results that leave you starving and weak.
The above are effective ways that will help you lose weight, which will not only last, but will help you develop a healthy relationship with food.
Follow Emirates 24|7 on Google News.