Idle Torque: New faces at the Flying 50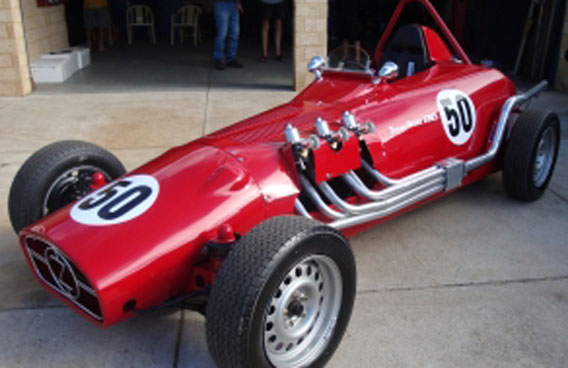 Numerous newcomers to next weekend's Northam Flying 50 are set to throw some fresh challenges at the regulars at this much anticipated historic motorsport event.
Among the first-time entrants will be Bruce Jones, who will be debuting a Ford Zephyr Special he built himself.
He spent 12 months building the car, which he finished in February 2010, using 1950s mechanicals, including a 1956 Holden front cross member and wishbones with Zephyr drum brakes.
The rear end comprises a Holden differential, axles and drum brakes, with leaf springs from a Morris Minor.
The special has telescopic shock absorbers and uses a fuel tank from a Hillman Imp.
At the business end is a six-cylinder Ford Zephyr engine fed by a trio of 1.75-inch SU carburettors.
The gearbox is a four-speed unit from a Triumph TR2.
The round-the-houses part of next weekend's competition re-enacts the first Northam round-the-houses event that took place on April 14, 1952.
Next Saturday, the Mt Ommanney Hillclimb will run between 9am and 1pm, with an autokhana taking place on Minson Avenue from 1-4pm.
Next Sunday's events will primarily be made up of regular competition on the streets of Northam, with classes for historic touring cars, production sports cars, open-wheeler racing cars and specials.
Parade laps will feature historic speedway cars and cars from the Ferrari Club.
GENEROUS DONATION
As referred to briefly in last week's column, the Motor Museum of WA has recently benefitted from a generous donation of 800 historic cars.
This single donation saw the number of vehicles in the collection grow by a factor of nearly eight.
For storage reasons, it's fortunate that those recently donated cars can all be kept in glass display cabinets, because they are all one-eighth scale models.
The donation, from a Perth businessman, is nonetheless a generous one. Museum curator John Mclean said the model collection was valued at more than $120,000.
Mclean said the models represented vehicles from the beginning of motoring in the late 1800s to the modern vehicles we drive today.
The Motor Museum of WA is at Whiteman Park. It is open Monday to Saturday from 10am to 4pm, and Sundays and public holidays from 10am to 5pm.
Follow Emirates 24|7 on Google News.