Lara Tabet receives the Global Influencer Award for 2018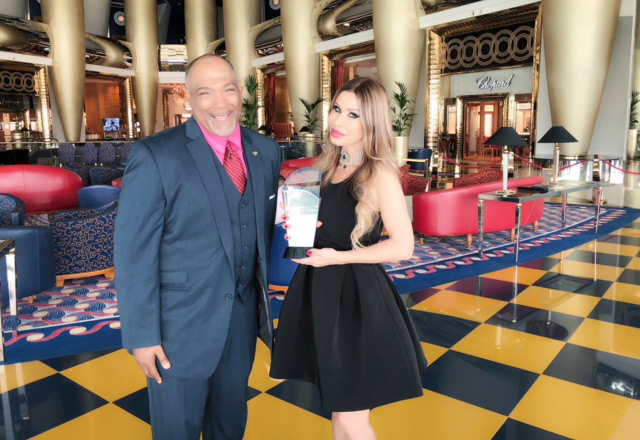 Philanthropist, brand ambassador, official spokesperson and luxury business developer, Lara Tabet is the recipient of ATP's 2018 Influencer Award, which was handed over to her by Mr. Anthony Tunstall who travelled all the way to Dubai from Denver, Colarado in the United States for this special occasion.
Originally from Lebanon, Lara grew up in Dubai. She learned the ropes of the hospitality industry from her father, a successful owner of several high quality hotels like G. Hospitality. She began working for him after graduating from the University of Switzerland.
Now she works as a Business Development Manager at G. Hospitality, as well as serving as a speaker on Arab councils as a fashion ambassador.
Lara became a well-known face on Dubai television starting in 2000, presenting events like the ATP tennis championship and the Dubai World Cup. She also interviewed celebrities like Morgan Freeman.
Aside from work she is a loving mother and married to a supportive husband who has played a crucial role in allowing Lara to successfully manage her personal and professional life.
Charity is one of the many ways Lara feels she can give back to society. She has become known for her charitable work, carrying herself with humility and gratitude.
Follow Emirates 24|7 on Google News.