Fashion's latest victim: The Debtonista!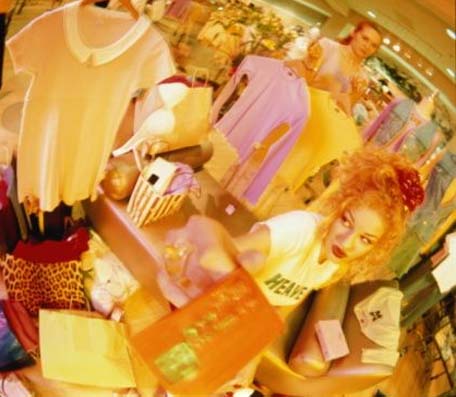 Are you a debtonista? Do you feel a compulsion to buy the latest runway fashions? Are you a slave to the hottest trends and do you put all your purchases on plastic?
As a new round of fashion weeks begins, one British debt advisor has coined the term debtonista to describe people possibly like you, who need to stop being slaves to fashion debt.
With the credit crunch and wide-scale redundancy programmes being put in place across the country, time and the spending glee is catching up with a whole generation of debtonistas. Many cannot cope with the repayments now expected, in the light of new circumstances and unexpected situations.
Whilst it is said there are 750,000 shopaholics in Britain alone, a 'debtonista' is someone who has not necessarily blown £3000 or more, per year, on clothes and treat-me items, but someone who has still accumulated enough credit card debt on fashion and glamour items, to make the problem unmanageable. Often, this is down to only making the minimum payment on the debt each month and now finding even this is now a strain.
According to Debt Free Direct, the typical 'debtonista' is in her 30s or 40s and has built up a fashion debt thanks to impulses driven by five factors:
* depression (the archetypal retail therapy)
* fun (treating shopping as a favourite pastime)
* opportunism (a desire to snap up a bargain before it disappears off the racks)
* buy-now-pay-later syndrome (using their 'flexible friend' credit cards)and
* a treat-myself-I'm-worth-it mentality.
Each of these produces a consumption pattern that is regular and compulsive, every purchase giving a debtonista a feel-good factor that is only beginning to evaporate now, as the economic downturn makes past spending a big real-and-now issue.
Debt Free Direct's Director and Insolvency Practitioner, Nicola Teader, says: "Anyone who recognises herself as a 'debtonista' should not feel that they are alone and should not be embarrassed about asking for help."
Follow Emirates 24|7 on Google News.