Into the desert for dog racing, UAE style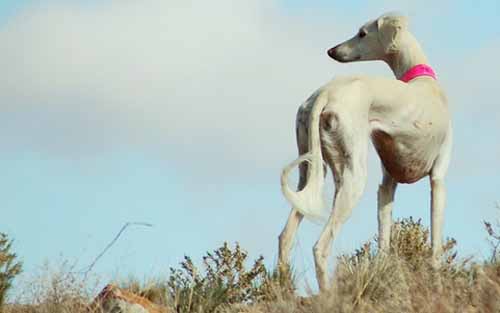 A new annual dog race being launched this weekend promises to be a shot in the arm for the efforts to safeguard the UAE's culture heritage.
The first Arab Heritage Saluki Race Festival takes place from December 23 to 25 at the Zayed City camel race track in Abu Dhabi's Al Gharbia region. Cash awards of up to Dh500,000 are being given away, in addition to cars and other big-ticket prizes.
Organised by the Arabian Saluki Centre and Al Dhafra Equestrian Club, it provides the opportunity for saluki owners to exercise their heritage sport in its natural desert environment.
Obaid Khalfan Al Mazrouei, Director of the Festival, said the event seeks to preserve an important heritage to revive deep-rooted customs and traditions. He said the timing of its launch was set to coincide with the activities of Al Dhafra Camel Festival, also currently hosted in Al Gharbia.
Meanwhile, Hamad Al Ghanaim, head of the races committee and Director of the Arabian Saluki Centre, said the festival provided an opportunity to make people more familiar with the beauty and the ability to race and hunt enjoyed by salukis, while at the same time abiding by UAE law, which prohibits hunting throughout the country.
He said only purebred salukis would be allowed to take part in races at the event. Owners must register before December 22.
The Arabian saluki is considered to be of the oldest dogs in the world, first appearing approximately 13,000 years ago in their native place in the Arabian Peninsula. It is characterised by its special intelligence and loyalty, in addition to its ability to hunt during difficult climatic conditions. It is also commonly known for accompanying Bedouin families in travel.
Follow Emirates 24|7 on Google News.