UAE takes fancy to $1m mini-submarine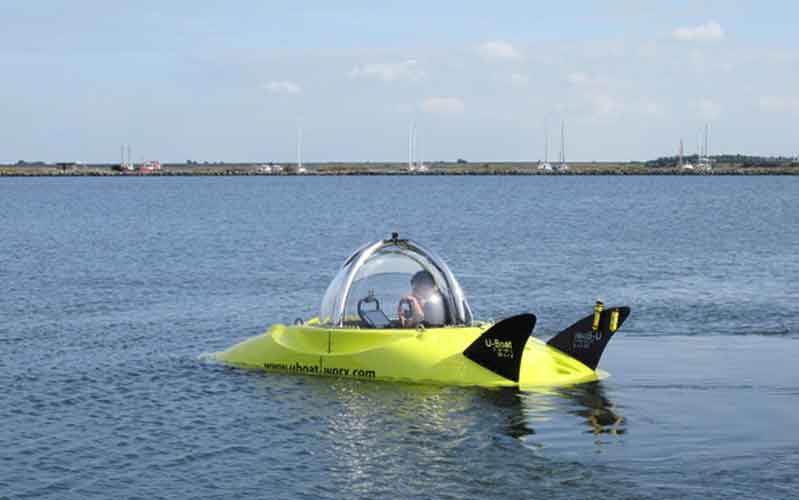 Although not that anyone has yet bought it in the UAE, U-Boat Worx, a Netherland-based company, claims it is receiving a number of enquiries for its Dh3.67 million ($1 million) mini-submersible.
"We actually receive several enquiries every month from the UAE for recreational, tourist and research purposes," Erik Hasselman, Sales and Marketing Manager, U-Boat Worx, told 'Emirates24|7'.
Although he refused to disclose any information of its customers, he did add that "the UAE/GCC is a great region for our submersibles".
Launched in 2006, U-Boat Worx, the aqua-products maker, is one of only three companies in the world that manufactures submarines or mini submarines. U Boat has already sold its products to West Asia, Greece, Russia and Japan and is hoping to attract buyers in South Asia as well. Media reports say the company has sold eight subs so far.
All submersibles built by the company are designed, manufactured and tested as per the strict rules for classification of passenger submersibles by Germanischer Lloyd, a technical supervisory organisation, the company said.
U-Boat Worx offers two models of submersibles: C-Questers and C-Explorers. While C-Questers are available in two and three-person configurations" for a maximum diving depth of 100 metres, C-Explorers typically carry one to five people for depths ranging from 50 metre to 1,000 metres. The company also makes custom-made models that can go below 1,000 metres.
According to Knight Frank and Citi Private Bank, the UAE has 182,000 high net worth individuals and five billionaires. A lot of HNWI in the GCC countries have been splurging money on luxury products. Last week, a bathtub carved with precious and healing stones was sold for Dh6.4 million at the Dubai International Jewellery show.
In May, US-based Terrafugia Inc officials had told this website they had received a number of enquiries for Transition - the world's first flying car - from the GCC, but will not be selling it in this region.

Follow Emirates 24|7 on Google News.