MoCD launches 'Save a Bird' campaign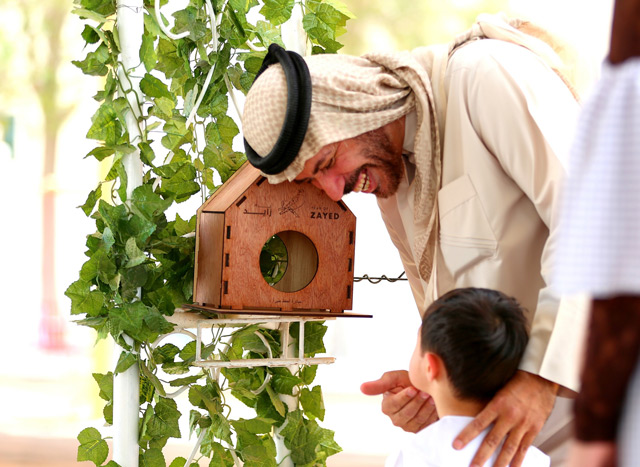 The Ministry of Community Development, MoCD, has launched the 'Save a Bird' campaign to mark the Year of Zayed and Zayed Humanitarian Work Day, celebrated every year on the 19th day of the Holy Month of Ramadan.
Developed by students with intellectual disabilities from the Ras Al Khaimah Centre for People of Determination, the initiative makes bird tables handcrafted by the students available to the public on order through the Ministry's website. People can place the bird tables on their windows and balconies or in their gardens, and fill them with feed to provide relief for birds at times of food shortage due to extreme summer temperatures.
With its latest campaign, MoCD seeks to provide an opportunity for people of determination to contribute to society.
In cooperation with the Community Police Department of the Ajman Police General Command and My Advisor Centre for Training and Consultation, the Ministry also organised a seminar entitled 'Zayed Humanitarian Work Day'. The session highlighted the achievements of the founding father of the UAE, late Sheikh Zayed bin Sultan Al Nahyan, in the field of humanitarian and charitable work at home and abroad.
To celebrate Sheikh Zayed's selfless deeds and generous spirit on the occasion of Zayed Humanitarian Work Day, MoCD has organised more than 100 activities and events through its 40 offices and centres across the country. Aimed at promoting altruism and social solidarity across the UAE, the Ministry's initiatives target various segments of society, such as orphans, the elderly and underprivileged families.
Follow Emirates 24|7 on Google News.