Nissan heads upmarket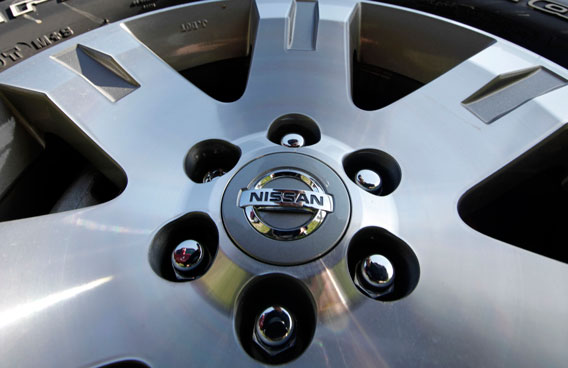 Nissan is to take on Audi, BMW, Mercedes-Benz and Lexus. And, no, I haven't been on any mind-altering substances, apart from coffee.
The Nissan in question is the car maker's luxury offshoot brand Infiniti, which has been making cars for the US market for 21 years.
The Infiniti Etherea concept model, pictured, gives an idea of where the marque is heading with its styling.
Keen to differentiate itself from its established rivals, Infiniti says it will target younger buyers interested in edgy design and sporty performance.
"An alternative which will be underpinned by our brand promise of inspired performance and reflected not only by our cars' emotive designs, exhilarating performance and advanced technology," Infiniti Cars.
In recent years, the brand's reach has been extended to 40 countries, with Australia to be added in September 2012.
Initially, there will be three Eastern States dealerships but Nissan plans to build a network of at least 15 outlets across in the next five to 10 years.
The first three models launched will be the M luxury performance sedan, FX sport crossover and G37 sport coupe and convertible.
The M range has four guises, the M37, M56, M30d and M35h Hybrid, with pricing expected to range from $80,000 to $120,000.
The M37 is powered by a 246kW 3.7-litre V6 engine while the M56 uses a 313kW 5.6-litre V8, each matched to a seven-speed automatic transmission.
Both variants drive through the rear wheels or, optionally, via an all-wheel-drive system.
The M30d 175kW 3.0-litre V6 diesel delivers a strong 550Nm of torque and a very brisk 0-100km/h time of 6.9sec.
Infiniti claims the hybrid model provides V8-like performance and four-cylinder fuel efficiency with its 261kW output and 8.1L/100km economy.
The Sport Package, offered on rear-drive M models, provides four-wheel active steer, sport- tuned suspension, sport brakes and 20-inch alloy wheels.
The M range allows the driver to select from four driving modes, ranging from comfortable to very sporty.
The Blind Spot Warning system alerts the driver if another vehicle is detected in the blind spot area while Blind Spot Intervention (a claimed world first) provides selective braking if the vehicle is in danger of colliding with a vehicle in the blind spot area.
The latter feature's selective braking is intended to return the vehicle back towards the centre of the lane of travel.
Another technology, Eco Pedal, provides driver feedback to encourage fuel-saving driving techniques.
An Enhanced Intelligent Key remembers the last-used audio, navigation and climate-control settings for each key.
The FX is promoted as a "hero model" SUV that will compete against the likes of the BMW X5, Audi Q5, Mercedes-Benz ML and Lexus RX. Powertrains will include a 235kW 3.7-litre V6, 290kW V8 and 175kW 3.0-litre turbodiesel V6, each combined with a seven-speed auto.
Technologies include an all-wheel-drive system that can channel between zero and 50 per cent of torque to the front wheels, radar cruise control and 360-deg. camera monitoring to aid parking. Pricing is expected to range between $80,000 and $130,000.
The G37 will initially comprise just coupe and convertible variants, powered by a 235kW 3.7-litre V6 matched to a seven-speed auto.
Later, a new-generation G37 sedan will be added to the line-up to compete against mid-size cars such as the BMW 3-Series and Audi A4.
The Etherea concept, which was revealed in Geneva this month, is designed to show how a future entry-level compact performance luxury sedan could look.
With the luxury market tightly contested - and the long time it took for Audi and Lexus to gain some ground against Benz and BMW - the new brand will be hoping success comes a lot quicker than its name, Infiniti, suggests.
Follow Emirates 24|7 on Google News.