Priyanka Chopra explains her beauty must-haves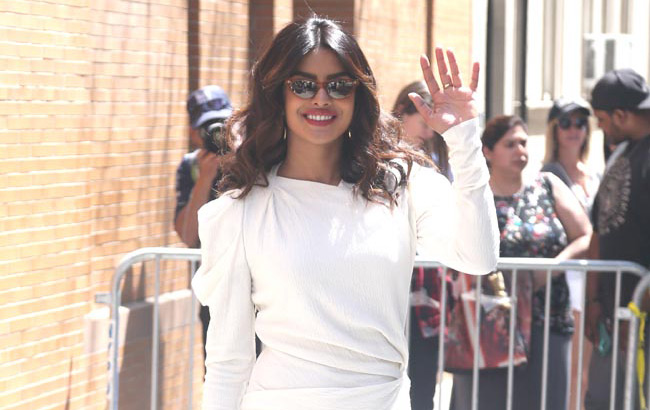 Priyanka Chopra says her secret to feeling confident is a good hair day and a statement red lipstick.
The 35-year-old 'Quantico' actress has teamed up with Pantene as part of their #GoGentle campaign - which aims to show the difference a positive voice online can have - and the brunette beauty wants to dispel the myth that Hollywood stars wake up looking beautiful every day.
She said: "No one 'woke up like this'. It takes an army of people to get us ready for an event or red carpet."
However, Priyanka does have beauty tips which help her to feel confident, such as a "staple" red lipstick and a "good hair day".
Speaking to W magazine, she explained: "A great hair wash and conditioning session, like with Pantene's new Micellar Shampoo and Conditioner. It gives my hair the gentle wash it needs to prepare for a day of heat and styling.
"There's nothing better than a good hair day. A good hair day makes you feel attractive, which fuels your confidence and sets you up for success.
"(And) a red lipstick! It's still a staple in my make-up bag, and a must have for me."
But the 'Baywatch' star said the key to her make-up staying flawless throughout the day is to keep skin looking and feeling fresh with a good skincare routine using lots of "hydrating" products.
She explained: "Hydration (is key)! Whether it's with your go-to moisturiser or hydrating your body with water, personally I love coconut water to not only hydrate my skin and body, but it gives me the electrolytes I need to keep moving."
Follow Emirates 24|7 on Google News.