Sedar exclusive partnership with Versace Home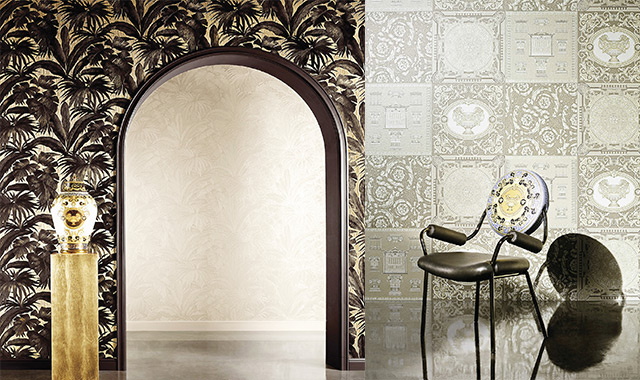 Sedar, the leader in window fashion and wall coverings across the MENA region, is proud to announce its partnership with leading Italian designer for home decor Versace Home.
Versace Home is a branch of the popular Italian luxury fashion house Versace that focuses on home furnishings.
Bringing Versace's sophistication to the UAE, Sedar Global has partnered with the Italian brand to offer a variety of wallpaper that boast the iconic theme and logo.
Versace is a brand known for its standout prints and bright colour themes, which are also portrayed in its wall covering collection.
With a range of colors and themes to choose from, dark leafy offerings to lighter stripes of gold, together Versace Home and Sedar tie in two styles of classic and bold.
Versace Home designs, manufactures, distributes and retails its famous home accessory collection by bringing their luxury products closer to end consumers with everyday living furnishing. In true Versace style, the wallpaper features the popular Versace logo that houses the head of Medusa, the Greek mythological creature.
Founder and designer Gianni Versace chose Medusa as the logo as she was known to make people fall in love with her with no way back, and he hoped it would have the same affect on his customers.
Nahel Selo, the Creative Director at Sedar, proudly states "Sedar Global's partnership with Versace Home has broken boundaries in the design world. We are very proud of this partnership as it brings a world renowned Italian designer name closer into the homes of the GCC community."
With an emphasis on beauty and luxury, the two brands compliment one another with the promise of a blend of the latest fashion designs with wallpaper coverings.
As both brands break borders in their respective industries, the partnership ensures extra charm is brought into the home.
Follow Emirates 24|7 on Google News.