Sharon Leal names Moss as her fashion idol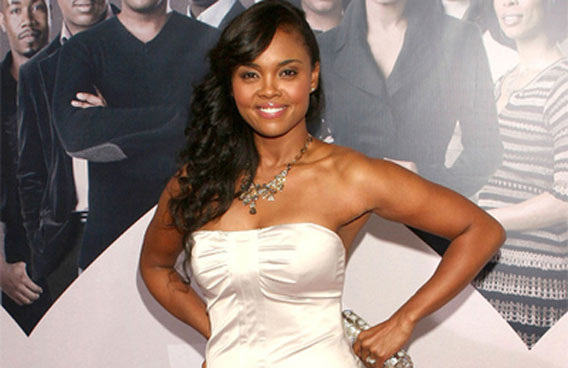 Sharon Leal says her style icon is Kate Moss.
The 'Why Did I Get Married Too?' star admits her fashion choices are inspired by the supermodel and in her eyes the British beauty can do no wrong with her clothing ensembles.
The 38-year-old actress is also an admirer of designer Stella McCartney's creations.
Sharon said: "I love Kate Moss. She can do no wrong. I also love Stella McCartney. I think her stuff is really cool and edgy and still elegant. I also like Chanel and Louis Vuitton. I love Chloe."
Although the 'Dreamgirls' star loves high end fashion she won't sacrifice her comfort to look good.
She added in an interview with mystyle.com: "It's always comfort first. But for the most part, I like classic with a bit of pop. I like to fuse different elements, like a classic line with a little sparkle."
Sharon - who appears alongside Ashley Tisdale in cheerleading TV series 'Hellcats' - has also revealed she has a weakness for expensive handbags and shoes and can't resist splashing her cash on the latest styles.
She said: "I'm like every girl, I love shoes and handbags. I get into a lot of trouble buying one too many of each."
Follow Emirates 24|7 on Google News.