SIKKA Art Fair 2018 kicks-off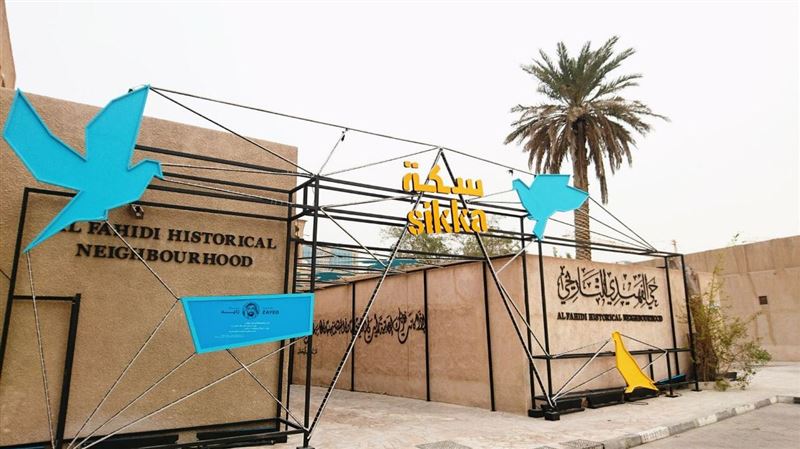 H.H. Sheikha Latifa bint Mohammed bin Rashid Al Maktoum, Vice Chairman of Dubai Culture and Arts Authority, Dubai Culture, today inaugurated the eighth edition of SIKKA Art Fair, which will run from 17th to 26th March 2018 at Al Fahidi Historical Neighbourhood as a flagship event of Dubai Art Season 2018, strengthening the culture, heritage, arts and literature sectors with a rich series of new initiatives and partnerships.
Commenting on the fair launch, Sheikha Latifa bint Mohammed said, "In support of the Year of Zayed, the eighth edition of SIKKA Art Fair celebrates the legacy of the late Sheikh Zayed bin Sultan Al Nahyan. As a platform for the arts, SIKKA exemplifies Sheikh Zayed's commitment to tolerance, dialogue and diversity, with a series of initiatives that promote cross-cultural understanding as well as showcasing emerging artists from the UAE and the region."
"SIKKA is the largest contemporary artist-led fair in the region to commission new works from UAE based and GCC talents. Growing every year in size and perception, the fair is a pivotal moment in our efforts to nurture future generations of creative professionals, inspiring them to look at alternative career paths within the arts and culture industries, while building our creative economy. Such moments are crucial in feeding into the realisation of Vision 2021 set by the Vice President, Prime Minister and Ruler of Dubai, His Highness Sheikh Mohammed bin Rashid Al Maktoum. I look forward to what Dubai's most unique celebration of art will bring to its audiences this year," she added.
SIKKA Art Fair 2018 will serve as a platform to showcase the importance of Islamic Art and Culture in establishing Dubai as the capital of the Islamic Economy, with the House of Islamic Arts featuring an Islamic Art and Culture exhibition, live painting sessions, an Islamic lifestyle start-up corner, and interactive workshops.
Follow Emirates 24|7 on Google News.