Starbucks finally opens cafe in Italy, home of espresso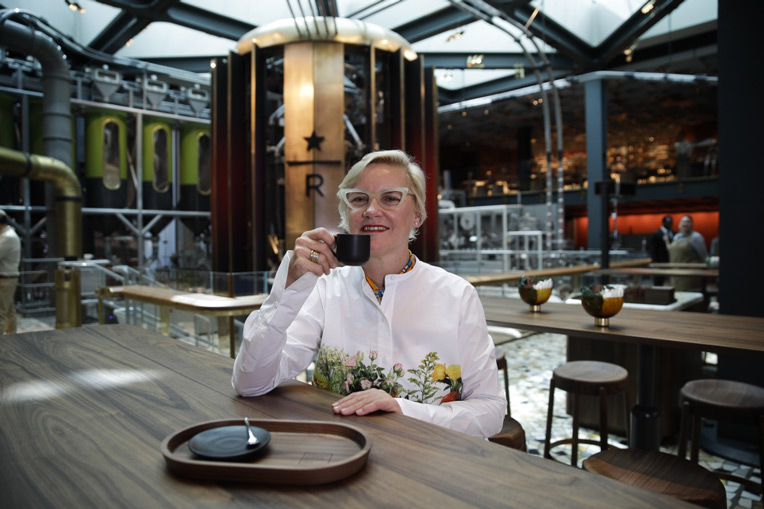 US coffee giant Starbucks opens its first branch in Italy on Thursday, with the sprawling Milan 'roastery' at the avant garde of an ambitious plan to conquer the spiritual home of espresso.
The Seattle-based multinational is taking on a mainstay of Italian culture: a thick thimbleful of powerful black liquid served at the bar in cafés throughout the country, six billion times a year, according to Italian catering federation FIPE.
Not surprising then that Starbucks, which is well-established elsewhere in Europe, has already delayed its entry into the Italian market, originally planned for early 2017.
Outspoken former CEO Howard Schultz - who quit the chain in June amid talk that he could run for the White House in 2020 - has repeatedly said that the company would come to Italy with "humility".
"During my first trip to Milan in 1983, I was captivated by the sense of community I found in the city's espresso bars the moments of human connection that passed so freely and genuinely between baristas and their customers," said Schultz, now chairman emeritus after masterminding Starbucks worldwide expansion.
The company hopes that its 2,300-square-metre (25,000 square foot) Reserve Roastery - "the most beautiful Starbucks in the world" - will entice customers in for a new coffee experience.
'The right moment'
Matteo Figura of market researchers NPD Group said that Starbucks is entering the Italian market at the right moment.
"At the moment, chains account for only 20 percent of Italy's catering trade, the rest are independent businesses. But chains are expanding rapidly, more than four percent" a year, he told AFP.
The way that Italians consume coffee has also changed a lot in recent years. While previously an espresso was "an opportunity to have an energy 'shot'" consumers today increasingly care more about quality and the experience they can have."
Starbucks will primarily target Millenials between 18 and 34 years old, said Figura, adding that the Italian market has room for both traditional cafés and Starbucks, as they target different consumers.
"Cracking the home of coffee culture is a tough challenge, with many Italians deriding the move as ridiculous," said Alexandre Loeur, analyst at Euromonitor International.
But "while snobbery might initially prevail, the younger generations are more open to the type of specially coffee offered by the Seattle based brand," he said.
"If we look at France, another country with a strong coffee culture, millennial consumers are undoubtedly responding well to speciality coffees. We can therefore infer that Starbucks could do well (in Italy), in the medium to long-term."
'Colossus'
"It remains to be seen if they'll get a foothold in Italy," said Alessandro Panzarino, who runs the Cafe Martini, around the corner from the new Starbucks.
He admits to being a little fearful "of this colossus" and expects there to be an initial boom in trade at his new neighbour.
"Then we have to see if people get bored after a while," he said, and if people are happy to spend so much, with a traditional Milanese espresso going for around one euro (one dollar).
Simone Dusi, 35, won't be swayed.
"I really don't like Starbucks coffee," he told AFP. "I like strong coffee (so) absolutely no way to diluted coffee or variants like Frappuccino!"
The company, which had a turnover of 22.4 billion dollars in 2017, has almost 29,000 cafes in 77 countries, including 12,000 in the US and 3,300 in China.
Starbucks plans to close 150 branches in the coming year because of a slowdown in the US market.
Follow Emirates 24|7 on Google News.