Think Strawberries signs on UAE and India Representation for Visit Orlando in Florida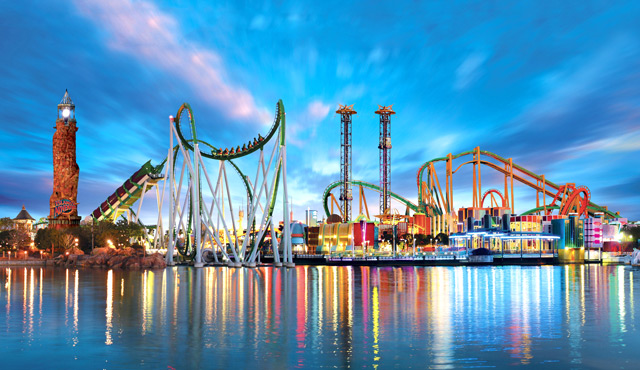 Think Strawberries, India's market leading travel representation company, has been appointed as the Sales, Media, Marketing and PR Representative in India and UAE for Visit Orlando, the official tourism association for Orlando, Florida.
Home to seven of the world's top theme parks, Orlando – Theme Park Capital of the World – is the No. 1 family vacation destination and most visited destination in the United States. An unparalleled mix of unique experiences create cherished memories for visitors, including legendary theme parks from Disney, Universal and SeaWorld, an array of world-class water parks, entertainment venues, an award-winning food scene, shopping, sports and nightlife. And, with 450 hotels, Orlando offers more lodging options than nearly any other destination in the world, from expansive resorts to uniquely themed hotels.
"Orlando has seen a rise in popularity with Indian travelers and also from the Middle East," said Elaine Blazys, Vice President of Travel Industry Sales for Visit Orlando. "Think Strawberries will be an extension of the Orlando-based team to specifically provide the India and Middle East travel industry with more personalized service and education on the Theme Park Capital of the World.
"Speaking on the company's diverse and expanding product portfolio, MunnMunn Marwah – COO, Think Strawberries (TS) said: "Since its inception, Think Strawberries has grown by leaps and bounds. We have been able to design and execute multi-level marketing and PR activities on behalf of our clients. Their global marketing, sales and PR initiatives have been concurrently implemented in our markets and their vision shines through, but with all the local twists intact! With outbound tourism on the upswing, the Indian and UAE market will be a lucrative source market for Visit Orlando. Our plans are to grow the businesses for Visit Orlando, while sustaining and enhancing their numbers from both India and UAE."
More information on specific resources for travel professionals, including collateral, sales aids and itinerary planners can be found on Visit Orlando's travel trade site, VisitOrlando.com/trade.
Follow Emirates 24|7 on Google News.