This YouTube star just took an epic test-drive... Want to be next?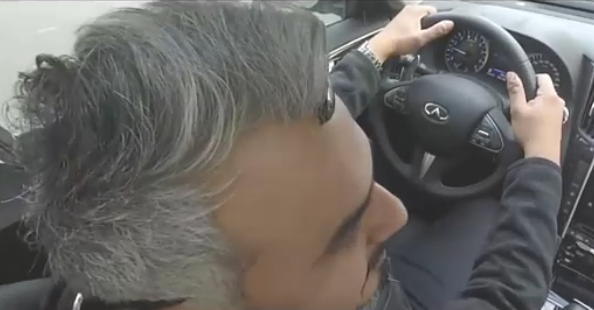 YouTube star Bader Saleh is inviting you to hit the road.
What happens when you put a Saudi comedy superstar in the driver's seat of a hot new car? Thanks to some incredibly futuristic technology from INFINITI, you can see what the rush of a test-drive really feels like… and you're invited to experience it for yourselves.
In case you didn't know, Bader Saleh is the stand-up comedian behind one of the region's most popular YouTube channels. With legions of followers and a sketch show that racks up millions of views each episode, he's an entertainment phenomenon… not to mention a die-hard motorhead.
IN THE HOT SEAT
Now that's where Saleh's test-drive with INFINITI comes in with epic fashion. Not only did he take over the wheel of the new Q50 Red Sport 400, but he also had his brain activity monitored for things like stress, focus and excitement… sort of like a race car simulation video game come to life! Want to know how things unfolded?
SIGN UP FOR YOUR TEST-DRIVE
Want to #UnleashYourPotential with a Q50S test-drive? Yep… we thought you might! Anyone across the UAE can head to an INFINITI showroom for some on-road action (while your brain waves are monitored using a high-tech headpiece!) Just don't forget to book your appointment as spaces are filling up quickly. Let's go!
Follow Emirates 24|7 on Google News.