Abu Dhabi forecasts 58,000 daily ferry users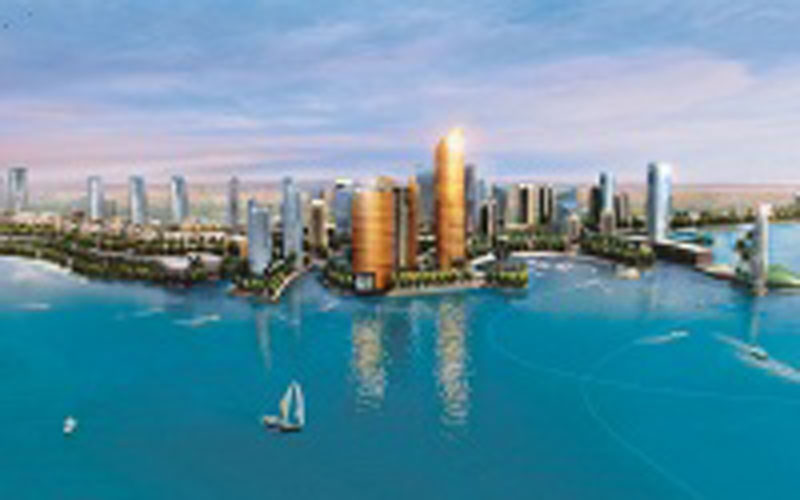 The planning for the launch of the Department of Transport's new Water Transport Master Plan (WTMP) is well underway. The new plan covers all waterways, routes and islands in the emirate of Abu Dhabi in order to ensure that transportation infrastructure in the emirate meets its growing needs for such services over the coming two decades.
According to Department of Transport (DoT), it has just completed a comprehensive water transport feasibility study in Abu Dhabi which included the identification and assessment of all aspects required for a modern water transport system, including suitable routes, vessels, terminals, operations, maintenance facilities and associated infrastructure as well as the development of strategic options for the introduction of a water transport system in addition to the development of an implementation strategy.
The study highlighted that water transport is a very viable alternative transport system for Abu Dhabi given the emirate's geography, low operational cost compared to other transport modes, high degree of flexibility, and maximum appeal to tourists. The study estimated that daily ferry users will reach 58,000 users, 1.5% of the total 3.815 million commuters, by 2030, in addition to another 7,000 tourists anticipated to be amongst the 31,000 visitors expected to come to Abu Dhabi each day.
The Water Transport Master Plan makes a structured analysis of the developments required to provide the necessary infrastructure requirements and breaks them down into progressive stages, first, Short term option for up to 2 years to encompass utilizing existing facilities and potential new shuttle services while fast building of further facilities, second, Medium term option (2-10 years) to extend lines and terminals to provide connectivity and amend services and frequencies accordingly and third the long term option (10+ years) includes further extension of lines and terminals and providing additional capacity as needs demand.
The study concluded that water transport services are a feasible and practical component of the Abu Dhabi Surface Transport Master Plan (STMP), whilst adding further to the amenities of the Emirate in line with Plan Abu Dhabi 2030.Water-borne transport is also extremely energy efficient and sustainable, thus supporting 'Estidama', the Abu Dhabi Urban Planning Council (UPC) sustainability initiative.
In undertaking the feasibility study, the Department of Transport held various workshops, meetings and brainstorming sessions with its key stakeholders: UPC, Abu Dhabi Tourism Authority (ADTA), Mubadala, Abu Dhabi Ports Company (ADPC), Critical National Infrastructure Authority (CNIA), Western Region Development Council (WRDC) as well as real estate development companies.
As Abu Dhabi continues to grow and develop, transport infrastructure has become a key issue and one that affects people on a daily basis. A significant aspect of Abu Dhabi's growth has been the development of many of the Emirate's islands which are now being developed as economic, cultural, social and tourism destinations. The DoT explores the options of utilising the sea as a resource for a Water Transport system, which can be integrated into existing and future public transport network plans.
With the launch of its Economic 2030 Plan, Abu Dhabi's Government set out a strategic framework for the diversification of the Emirate's economy and which would establish Abu Dhabi as a progressive and desirable international destination. The Department of Transport is committed to ensuring that these ambitious plans are supported through the implementation of integrated and multi-mode transportation facilities, which are safe, reliable, and efficient.
Abu Dhabi has approximately 200 islands that vary in size, geography and location. The emirate is currently engaged in developing many of those islands such as Al Saadiyat, Yas, and Delma to be cultural, tourist, business and community hubs.
Follow Emirates 24|7 on Google News.