Abu Dhabi hotel guests up 18%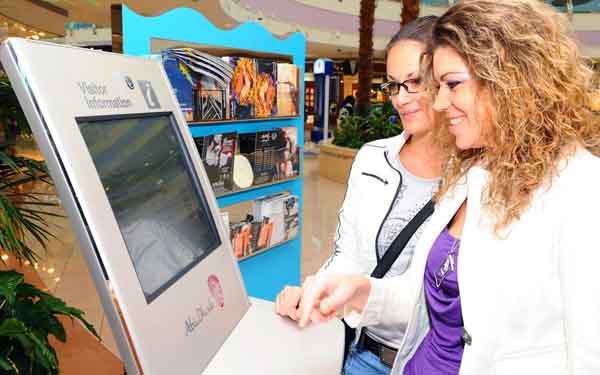 A series of new events and leisure activities saw nearly two million people check into hotels and hotel apartments in Abu Dhabi last year, although total revenues remained static, figures released by the emirate's tourism board show.
The 1.81 million guests represent an 18 per cent increase on 2009, the Abu Dhabi Tourism Authority (ADTA) said. Guest nights rose to 5.13 million, up 19 per cent over the previous year.
But overall revenue stayed at Dh4.2 billion as hotel occupancy fell 10 per cent and market rates became more competitive.
ADTA Director General Mubarak Al Muhairi said both elements were a major factor in raising traffic.
"Performance has also been aided by more attractive rate structures, which have increased competitiveness and the market has responded accordingly," he said in a statement.
"The introduction of exciting leisure products, such as Ferrari World Abu Dhabi, new golf courses, the Yas Island Show Weekends, the ongoing maturity of the emirate's international events calendar and the launch of new MICE events, such as World Green Tourism Abu Dhabi, helped ensure a very successful final quarter and the destination's best hotel guest performance yet.
"By any measure, being able to achieve double-digit growth in what remains a challenging international scenario is a significant feat," he added.
As expected with events such as the Abu Dhabi Formula One Grand Prix and concerts such as Guns N Roses and the Jonas Brothers, UAE guests accounted for over 40 per cent of the market (or 752,777 guests, up 16 per cent on 2009), while traffic from the rest of the GCC also increased significantly. Guests from Saudi Arabia rose 26 per cent, while numbers from Oman and Kuwait were up 35 per cent and 28 per cent respectively.
Tourists from longer haul markets were also up: British guests rose 22 per cent to 117,836, while the United States delivered 78,985 visitors, or an increase of 16 per cent. A new Beijing office paid off for the emirate, with nearly 30 per cent more visitors coming in from China (a total of 14,580), the statement said.
"While our traditional source markets continue to perform well, emerging markets are increasingly making their presence felt," Al Muhairi said, attributing the rise to an increase in the emirate's destination marketing efforts such as participating in 20 international trade fairs.
The ADTA said it beat its own targets by eight per cent.
In 2011, meanwhile, the authority hopes to see at least 1.9 million hotel guests in 2011.
"We have several highlights to look forward to, not least the end-of-year hosting of the third leg of the Volvo Ocean Race when the city will be activated to welcome visitors to a New Year's celebration like no other," Al Muhairi said. "We are also gearing up for the arrival, this October, of the luxury liner MSC Lirica which will home port in Abu Dhabi during its 19 Gulf sailings from the UAE capital."
Follow Emirates 24|7 on Google News.