Air movements up 6.7% in April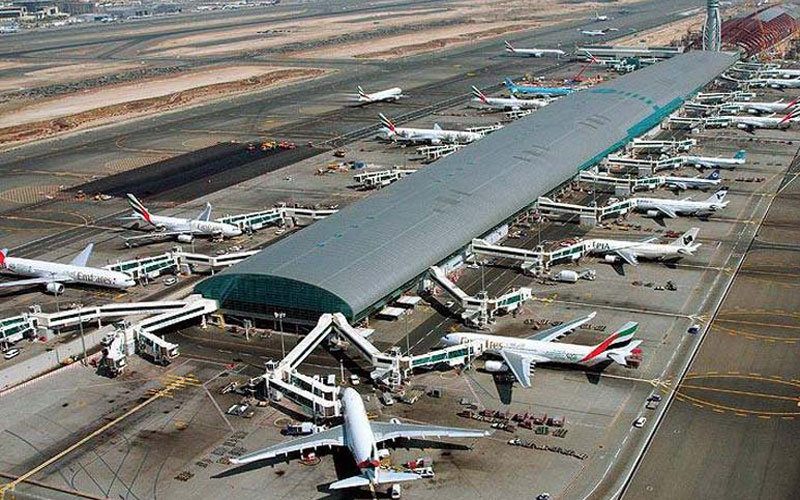 The UAE General Civil Aviation Authority (GCAA) announced on Sunday that air traffic movements in the UAE grew at a rate of 6.7 per cent in April 2011 compared to the same month last year.
The GCAA monthly report also indicated that total air traffic movements in April 2011 were 55,842 with an average of 1,861 air traffic movements per day.
GCAA's Air Traffic monthly report for April showed the number of air traffic movements in each UAE airport. Dubai ranked first with 25,364 air traffic movements. Over flights stood next at 12,313 air traffic movements. Abu Dhabi ranked third with 8,019 air traffic movements. According to the report, air traffic movements in Sharjah International Airport ranked fourth with 5,118 movements.
Local flights between UAE airports were in the fifth position with 4,279 movements. Fujairah International Airport witnessed 276 movements, while Ras Al Khaimah International Airport had 230 air traffic movements and Al Ain Airport had 146 air traffic movements. Al Maktoum International Airport witnessed 97 shipping movements.
The report indicated that as far as air safety is concerned, GCAA issued two Air Operator Certificates (AOC), and renewed 7 AOC, completed 5 licensing transactions for aircraft maintenance companies, 5 aircraft registration certificate transactions and 54 airworthiness certificate transactions. Further, GCAA conducted 8 inspections and audits, and issued 26 simulator certificates. In terms of Safa system 2 foreign aircrafts and 2 air operators were suspended, and for (Rosi) system 60 aviation incidents were reported.
As for security and infrastructure operations, GCAA conducted 4 inspections and audits, issued one transaction for dangerous goods cargo agency, and renewed 19 certificates for dangerous goods training centers.
As for crew licensing, GCAA issued 150 new crew licenses, renewed 242 licenses, issued 34 temporary permits, completed 29 type additions to licenses, issued 12 replacement licenses, and conducted 39 crew examinations, thereby bringing the number of crew licensing transactions in April 2011 to 645.
As for aircraft maintenance engineers licensing, GCAA issued 21 new licenses, renewed 30 licenses, completed 404 type additions to licenses, issued 2 temporary permits, and conducted 91 aircraft maintenance engineer examinations, thereby bringing the total number of aircraft maintenance engineers licensing transactions last month to 551.
Regarding aeromedical activities, the report indicated that GCAA issued and renewed 1071 medical certificates in various qualified categories, appointed 7 medical committees, approved 2 decisions by medical committees, and carried out 39 transactions to return crew licenses. As such, Aeromedical related transactions in April 2011 stood at 1119.
Further, concerning air traffic controller transactions, the report showed that GCAA issued 4 new licenses, renewed 13 licenses, and completed 27 type additions to licenses. As for urgent service transactions, there were 601 crew transactions, 112 aeromedical transactions, and 10 aircraft crew card transactions. As such, urgent service transactions stood at 723.
In addition, the UAE initialed in April two Air Transport Agreements and signed memoranda of understanding with Croatia and Vietnam. The GCAA signed in April a cooperation agreement with Dubai centre for Aviation Security, to increase the level of safety and security in civil aviation sector locally and internationally.
Follow Emirates 24|7 on Google News.