Combative woman diverts flight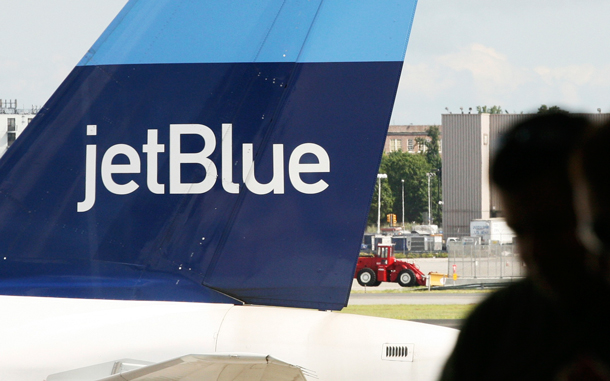 Three Utah police officers returning from the funeral of a slain New York City officer helped restrain an unruly airline passenger as the plane was diverted to Chicago.

JetBlue Airways spokeswoman Sharon A. Jones says Flight 71 landed safely at Chicago's O'Hare Airport late Sunday, and first responders took the female passenger to a local hospital.

Jones offered no further details Monday about the flight, which departed from John F Kennedy International Airport around 7.30 pm Sunday.

The Utah officers say they helped restrain the woman about an hour into the flight when she had a medical issue and became combative.

Salt Lake County Sheriff's Sgt Terry Wall says the flight landed in Utah about four hours late.

Chicago police say the 32-year-old woman was taken to a hospital for evaluation. No charges are pending.

Smoke smell sends flight back
An Aeromexico jetliner bound for Mexico City has returned to Los Angeles International Airport because of the smell of smoke in the cabin.

Federal Aviation Administration spokesman Ian Gregor says Flight 645 landed without incident at 11:19 a.m. Monday and traveled to a gate.

Airport spokesman Marshall Lowe says there were 169 people aboard the flight.
Follow Emirates 24|7 on Google News.