Dubai is Britons' top choice for winter holidays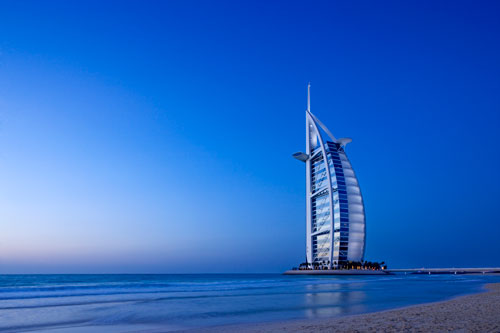 Dubai is increasingly becoming the first choice of Britons for 2012 winter holidays as increasing number of British tourists head to the emirate, dealchecker.co.uk said.
Mark Attwell, MD of dealchecker.co.uk, comments: "As Dubai International Airport expands we will see a large number of Brits looking to get away to this stunning city. Dubai is already a popular destination with people looking for a luxurious holiday in the sun.
"We fully expect breaks to Dubai to be as popular as Egypt holidays by the end of 2012. The city offers amazing shopping, great dining and beachside activities. With infrastructural expansion and growing visitor numbers, Dubai is growing fast as a holiday destination and as a regional hub with flight connections to a wide range of worldwide cities."
Plans for the expansion of Dubai International Airport and a $7.8 billion investment by Dubai Airports will see the capacity of the airport grow from 60 million passengers per year to 90 million passengers by 2018, PRNewswire said.
Figures released by Dubai Airports show that 51 million passengers travelled to and from the airport in 2011, an eight per cent increase on the previous year. Statistics for December were particularly impressive as passenger numbers reached 4.69 million, an increase of 10.2 per cent compared to the same month in 2010. Dealchecker said that these numbers will continue to increase when the new terminal Concourse 3 is completed at the end of 2012 - the world's largest dedicated Airbus A380 facility.
Follow Emirates 24|7 on Google News.