Where the airlines stand when it comes to legroom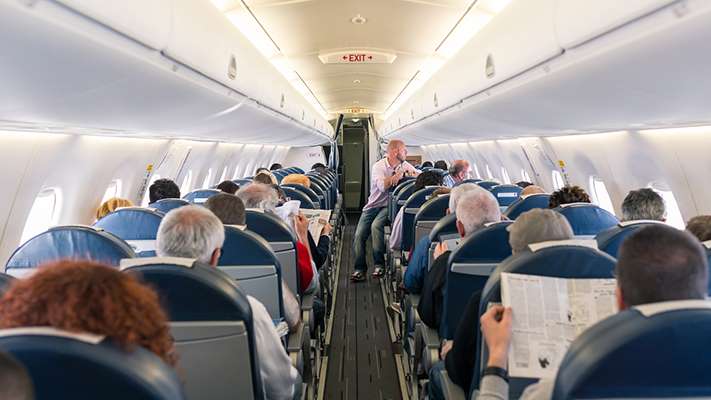 Long-legged fliers may be particularly interested in a side-by-side comparison of airlines that offer the most and least amount of legroom, after the world's largest airline revealed that flying economy class will become an even tighter squeeze.
American Airlines will be reducing legroom by as much as two inches for passengers traveling economy aboard their Boeing 737 MAX jetliners, which are due to enter service later this year. The jets will fly primarily domestic routes.
Seat pitch - the distance between seats - will shrink from 31 inches to 29 inches on three rows of the aircraft, and down to 30 inches in the rest of the economy class cabin, reported CNN Money.
The move is aimed at squeezing more seats into the aircraft's economy cabin, and it puts it on-par with low-cost carriers like Spirit Airlines and Frontier Airlines, where seat pitch averages 28 inches.
Earlier this year, American Airlines launched a no-frills basic economy fare as a way to compete with the low-cost competition.
Meanwhile, aside from choosing a seat in the emergency exit row and bulkhead, for extra legroom Cheapflights also recommends arriving early and being polite to the gate agents who may be able to reassign long-legged passengers in the event of last-minute cancelations and no-shows.
Here's a look at the average legroom space for short-haul economy class flights aboard one of the most common aircrafts, the Boeing 737, for different airlines, according to Seatguru:
KLM: 30 inches
Lufthansa: 30 inches
Qantas: 30 inches
United Airlines: 30-31 inches
Delta Air Lines:30-31 inches
American Airlines: 31 inches
Alaska Airlines: 31-32 inches
WestJet: 31-33 inches
Korean Air: 31-33 inches
All Nippon Airways: 32 inches
Follow Emirates 24|7 on Google News.