Women say stress causes cancer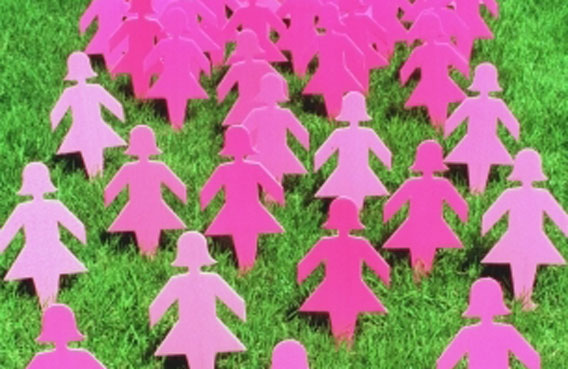 Women with breast cancer often blame stress for their illness despite no scientific proof of a link.
While many point to stress, they also commonly overlook other lifestyle-related issues - such as smoking and obesity - where there is a clear link to the cancer.
These are the key findings of research which took in the views of almost 1500 breast cancer survivors.
It found that four in 10 (43.5 per cent) women believed there was a factor that contributed to their cancer and, among these women, more than half (58.1 per cent) blamed stress.
The women also pointed to previous use of hormone therapy (17 per cent) and a family history of cancer (9.8 per cent).
Two per cent attributed their cancer to other lifestyle factors.
"It is concerning that only 2 per cent of the women in the study attributed their breast cancer to lifestyle factors such as diet, exercise and alcohol consumption," said Dr Christine Bennett, chairwoman of the Bupa Health Foundation Steering Committee, which part-funded the study.
"There is scientific evidence that being overweight, smoking and excessive alcohol are risk factors."
Women under 40 were more likely to believe there was a reason for their breast cancer.
Dr Bennett said that while the exact causes of breast cancer were unknown, studies into the effect of stress on the body and looking for potential triggers of breast cancer did not reveal a link.
Despite commonly held views to the contrary, there was "no scientific evidence that points to stress as a cause of breast cancer".
The Bupa Health Foundation and Well-Being after Breast Cancer Study was led by Professor Robin Bell, who is the deputy director of the Women's Health Research Program at Monash University and Alfred Hospital.
Professor Bell said it showed women often responded to a breast cancer diagnosis with a new resolve to improve their overall health, usually through improved exercise.
This was beneficial, she said, although women should be wary of making changes that could be counter-productive in the fight against cancer - such as removing all dairy products from the diet.
"Cutting out dairy products may remove some fat from the diet but it could have a negative effect on the bone health of women who, due to some cancer treatments, are already at risk of osteoporosis," Professor Bell said.
Of those who blamed stress, the women could also feel a sense of mistaken guilt that they should have acted sooner, she said.
"If doctors are aware of this guilt, they will be in a better position to help women address their feelings and overcome their distress," Professor Bell said.
Follow Emirates 24|7 on Google News.