World's most celebrated street artists to showcase works at Dubai Canvas 3D Art Festival 2017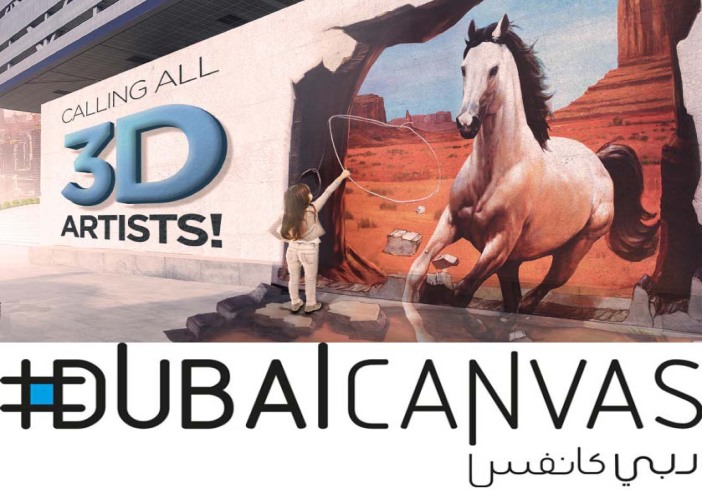 Some of the world's most famous street artists will showcase their works at the Dubai Canvas 3D Art Festival, to be held at City Walk from 1st to 7th March. The event will feature the works of 25 international artists shortlisted for the Dubai Canvas 3D Art Award.
Dubai Canvas 2017 will be organised by Brand Dubai, the creative arm of the Government of Dubai Media Office, GDMO, in partnership with Meraas, one of the leading holding companies of Dubai.
"The artists include some of the world's most celebrated 3D street artists. These artists have played an influential role in developing this nascent art form, both in their countries and globally," said Ayesha bin Kalli, Project Manager of Dubai Canvas 2017.
The Dh2.3 million Dubai Canvas 3D Art Award saw a total of 122 entries from 35 countries. Artists who submitted proposals for the award represent almost 80 percent of the global community of 3D artists.
The 25 artists shortlisted for the final round will display their creations at the Dubai Canvas 3D Art Festival. They will be creating their 3D art pieces from 22nd to 28th February at City Walk, a week before the festival starts.
A jury comprising renowned international and local artists will evaluate the artworks and select three winners for the award. The winners will be honoured at a ceremony to be held at the festival. There will also be a "People's Choice" award based on a public vote.
Dubai Canvas 3D Art Festival 2017 aims to build on the success of last year's edition. The 2016 event, which featured the works of a wide array of artists from across the world, received an overwhelming response from both residents and visitors to Dubai.
Follow Emirates 24|7 on Google News.