Maoists kill 50-60 troopers in India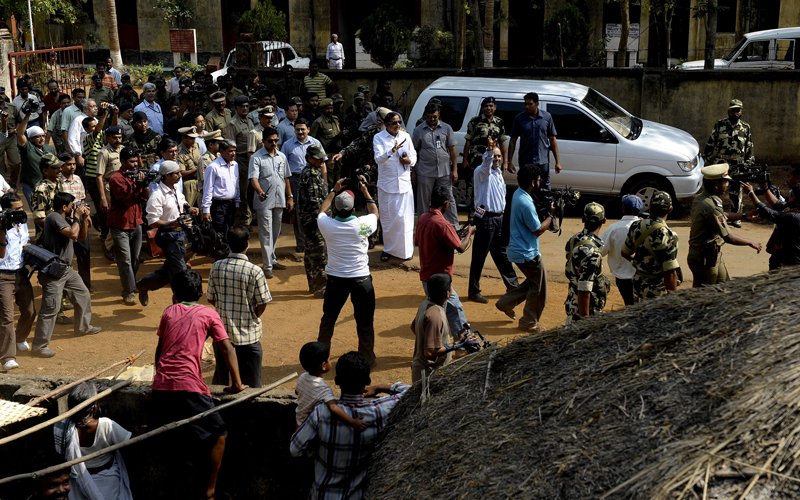 Maoist rebels killed between 50 and 60 police after an ambush in the central Indian state of Chhattisgarh on Tuesday, the state's home minister said.
It was one of the worst attacks by the insurgents in recent years.
"(The toll) can be more also. Right now it is around 50 to 60." Nanki Ram Kanwar said.
The latest attack highlights the strong Maoist presence in large swathes of India, especially remote rural areas, underscoring how many parts of the country have been left out of India's booming economy.
Prime Minister Manmohan Singh has described the Maoists as a grave threat to India's internal security.
On Sunday, rebels triggered a landmine blast that killed ten policemen in the mineral-rich eastern state of Orissa.
Maoists have stepped up attacks in response to a police offensive that began late last year in several states, which Indian officials say has for the first time weakened the decades-old movement.
Maoists, who say they are fighting for the rights of poor farmers and landless labourers, are expanding their influence in east, central and southern India.
Thousands have been killed in the insurgency which began in the late 1960s.
Follow Emirates 24|7 on Google News.