DFM invites experts' views on sukuk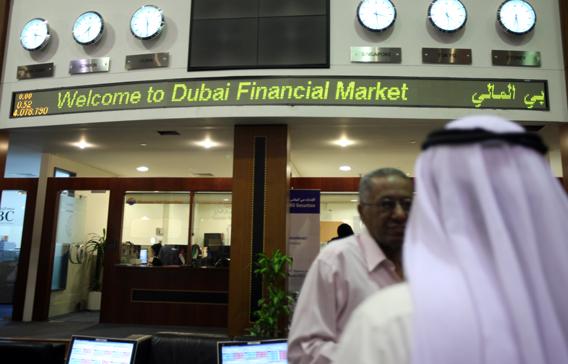 Dubai Financial Market (DFM) has launched the draft of its 'Standard for Issuing, Acquiring, Trading Sukuk' on its website. The exchange invited various Islamic finance professionals to counsel and feedback on the first of its kind comprehensive standard.

The consultation period will be concluded on February 28, 2013, ahead of a hearing session to be held early March and eventually issuing the standard later in the same month.

The Standard thoroughly explains various types of Sukuk such as; Sukuk of ownership of tangible assets, Sukuk of usufructs, Sukuk of lease of services, Mudaraba, Musharaka and Salam Sukuk, in addition to the general Shari'a principles that govern issuance, owning and trading Sukuk, and identifying the forbidden financial instruments including; bonds, stocks of companies whose primary activity is prohibited and financial derivatives.

Abdul Jalil Yousef Darwish, Chairman of Dubai Financial Market (PJSC), said, "The future of sukuk in the coming years looks good as the Islamic financial services continue to gain momentum. This trend is expected to further amplify due to the improvement in economic circumstances and the introduction of the appropriate standard which bridges all gaps. Amid mounting demand for Shari'a compliant products, the Sukuk provides the proper alternative to traditional bonds.

"Therefore, the DFM has taken the initiative to create this standard, drafted by our Shari'a and Fatwa Supervisory Board after thoroughly revising available standards and Fatwas issued by reliable bodies. Despite the fact that Sukuk have made quantum leaps in terms of variety, volume and revenue, there are certain challenges facing them, such as the absence of an integrated secondary market due to the relatively limited number of Sukuk issuances compared to the conventional instruments, in addition to the lack of a new Shari'a standard for Sukuk.

"We aspire to tackle this challenge with the launch of DFM Sukuk Standard which will support the issuance of Sukuk, facilitate owning and trading of Sukuk and promote innovation in Shari'a compliant instruments."

Essa Kazim, Managing Director and CEO, Dubai Financial Market, said, "This development reflects DFM's leading and continuous role in developing the financial markets in the UAE and across the region through various initiatives. As the first Shari'a compliant exchange in the world, we are looking forward to efficiently collaborate with the experts and Shari'a scholars during the consultation period to create a comprehensive standard which will eventually play a crucial role in the expansion and prosperity of the Islamic Finance sector. We are confident that this new standard along with the "DFM Standard of Acquiring and Trading in Shares" issued by DFM in 2007 after it went public, will further encourage the growth of this sector."

The total value of Sukuk is expected to soar to $292 billion in 2016 from $70 billion in 2011.


Follow Emirates 24|7 on Google News.