Gold price hits another record high, set to cross $1,500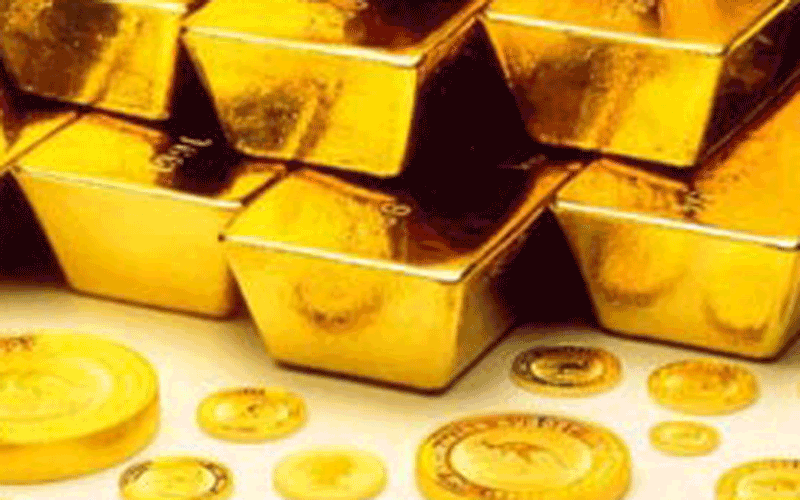 Gold jumped to another record high on Friday after the dollar fell to its lowest since late 2009 against a basket of major currencies, taking silver to a 31-year high, while inflation pressures in China also helped lift bullion's appeal.
China's turbo-charged growth eased just a touch in the first quarter, while its inflation jumped to a 32-month high, putting pressure on the government to do more to rein in prices and keep the economy on an even keel.
Spot gold rose $1.66 an ounce to $1,474.56 ounce by 0315 GMT, having hit a record high of $1,479.01 an ounce.
Gold is still far below its all-time inflation-adjusted high, estimated at almost $2,500 an ounce set in 1980 as a result of heightened geopolitical pressure and hyper inflation.
"We see gold peaking at $1,500 an ounce. We think there could be some more upside in gold in the short term, especially in this environment of high inflation and rising oil prices," said" Natalie Robertson, commodities strategist at ANZ.
"There is a lot more upside," said Robertson, adding that the peak of $1,500 would be reached by the end of 2011. Dealers said worries about inflation had spurred steady physical demand from China, where the government has vowed to use all tools at its disposal, including bank reserve requirements, interest rates and the yuan's exchange rate, to wrestle inflation under control.
Gold's rise to record high only attracted light selling from Thailand and Indonesia, suggesting that investors remained bullish on the outlook. Premiums for gold bars were steady at between 70 cents and $1 an ounce in Singapore.
"Generally, higher CPI (consumer prices) could still be a boost for gold. Going forward, we will be looking at inflation figures from the US, and if we see an upside surprise, gold can even go higher," said a dealer in Singapore.
"If you look at recent price action when China announces interest rate hikes, it hasn't affected commodities that much.
Also, because of the fact that gold prices are already so expensive, investors are look at silver as a store of value."
Spot silver rose as high as $42.41 an ounce, its strongest since 1980, with physical dealers in Singapore also reporting buying from speculators.
IShares Silver Trust said its holdings edged up to 10,974.26 tonnes by April 14 from 10,969.71 tonnes on April 13. The holdings hit a record of 11,242.89 tonnes hit on April 8.
The dollar dropped to its lowest in more than a year, under pressure from expectations the US Federal Reserve will not cut short its $600 billion debt-buying programme despite the recent surge in oil prices.
US gold futures for June rose as high as $1,480.5 an ounce, a lifetime high.
Follow Emirates 24|7 on Google News.