Indian jeweller BRR enters UAE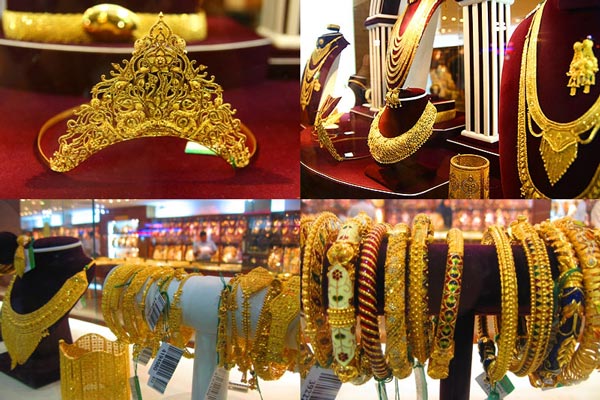 India's BRR Jewllery, a leading wholesale distributor of 22 carat jewellery from Bangalore, is foraying into the UAE by setting up 12 new retail units across the country and reduce its presence in India, a senior official said.
Neesarg Ramani, Managing Director of BRR, said it's high to enter Dubai to capitalize on lower cost of doing business in the emirate.
"We will invest about Dh 250 million in two-three years to expand our brand network in UAE. This is the right time to invest in Dubai because everything is affordable due to recession. We have acquired a showroom from another company in Gold Souq and the expanded shop will showcase our unique products," Ramani said.
He said the group has strong confidence in the gold and jewellery business in Dubai and the long term potential of jewllery and diamond business in the region.
The retailer will open first branch on January 14, 2010 by launching its Temple collections. The opening ceremony will be attended by Bollywood stars like Jackie Shroff and Jayasoorya, Samvirtha Sunil and popular TV hostess Ranjani Haridas.
"We have shifted our entire operations from India to Dubai because most of our wholesale customers are in Dubai. We are ready to pay a key money of Dh7 million for one showroom in Gold souq," he said, adding that "business is smooth here and I need not wait for long time to open new branches here. In India, there are many hick-ups and bureaucratic hurdles."
"While most of the Indian jewllery chains in the Middle East have first established in the region and then branched out to the Indian market, we have come here to establish our presence in the Middle East, where we see lot of opportunities in the future," said the managing director.
The group has substantially reduced its Indian operations.
BRR has a total client base of over 125 to 150 jewellers all over Dubai, Qatar, Bahrain, Saudi Arabia, USA and European countries. In Dubai leading jewelers like Joy Alukkas, Atlas Jewellers, Damas and Chemmannur Jewellery are their UAE clients.
Follow Emirates 24|7 on Google News.