8 mistakes to avoid on the stock market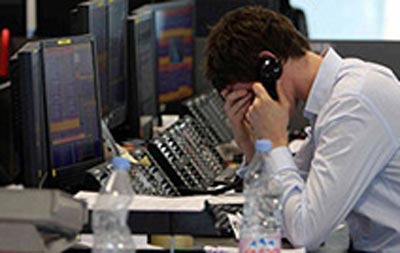 Do you remember Jacob Moore (played by Shia LaBeouf) in the movie 'Wall Street: Money Never Sleeps' saying: "If it weren't for people who took risks, where would we be in this world?"
While all this played out on the silver screen as part of a sequel to the 1987 movie Wall Street, when it comes to the real life as well many of us tend to take risks, but many a time fail to reap expected dividends.
And perhaps it wouldn't fit better anywhere else than in the case of investments in the stock markets.
While not everyone rakes in millions on the stock market, there're a few obvious missteps one could avoid to decrease the chances of loss before taking a plunge in equity markets, say experts.
So what are those most common, but biggest, missteps a stock investor makes when it comes to stock market investment?
(1) Investing for capital gains
One of the biggest, and also the commonest, mistakes a stock investor makes is looking at his stock investment for capital growth than income or dividends, say experts, because there is more risk involved in buying stocks if the investor is only looking for capital gains.
"If you look at the gains in the prices of shares and compare that to the gains made when you add the income or dividends in, the difference is enormous," said Steve Gregory, Managing Partner, Holborn Assets, Dubai.
For instance, he said, over a 30-year period in the UK stock market, if you bought a dozen of the top 100 companies and looked at the difference in their share prices, you would have doubled your money twice over.
But if you looked at their share prices and add them in the income/dividends as well over the 30-year period, you would have 12 times as much," he added.
(2) Ignoring currency risk
Glossing over the fluctuation risks of currency is another big mistake a stock investor makes, say experts.
Any investor is exposed to the risk of currency fluctuation if he trades in shares of other countries.
For instance, as Gregory said, if an investor sitting in Dubai wants to trade shares listed in the Indian stock markets, he is exposed to the risk of currency fluctuation of the Indian rupee.
Similarly, if an investor buys shares in the UK, he is exposed to the fluctuation risk of the sterling.
(3) Herd behaviour
Following what others are doing is ingrained in the human psychology. And when it comes to stock investment also this holds true, but this behaviour may not pay off always.
"Following the herd is psychological and cannot be wished away. It happens in every sphere of our life. For e.g., we choose a particular stream (say engineering) just because many of our friends choose it, implicitly we follow the herd," said M.R. Raghu, Senior Vice President Research, Kuwait Financial Centre (Markaz).
He said individual investors are especially prone to following the herd, as it is the easiest thing to do.

If everyone is investing in gold, the most prudent thing to do is to invest in gold! As simple as that! Unfortunately, even trained professional fund managers and in some cases institutional investors like SWF's are not immune from this risk.
(4) Glossing over the cost
Investment in a stock market involves an array of costs including commission paid to the brokerage firm. In case of investment in a mutual fund an investor has to pay fee to the asset management firm, apart from the obvious price or the net asset value (NAV) at which one buys units of a mutual fund.
However, quite often, an investor misses out on the cost structure that could lower the return on investment.
"Many investors know very little about how much they are paying nor they are too interested to know about all explicit and implicit costs associated with investment products. However, even for a plain vanilla mutual fund, it may be shocking to know the overall fees that the investor is paying. Apart from management fees, funds charge performance fees, custody fees, etc all of which can add up significantly," Raghu pointed out.
Using an expensive broker is another big mistake a stock investor makes, experts add.
"If you're buying stocks through a stockbroker it's an expensive way of getting into the market.

The fees stockbrokers charge their clients differ from one broker to another. Online brokers, for instance, are much cheaper to deal with than others," Gregory added.
(5) Infrequent stock taking
Personal investors are extremely poor when it comes to updating their investment values and getting a holistic picture about how their investment is faring. If only they do this diligently, they can avoid and cut short many losses, Raghu pointed out.
He said having poor discipline to update our investment performance leads one to incur larger losses that what can be tolerated. However, it is time consuming to update your portfolio especially if they fall in many different asset classes like gold, real estate, which sometimes may have the disadvantage of infrequent valuation.
(6) Drawing too much from history
Few investors have their own considered views about expected investment performance of markets and asset classes, Raghu adds.

"In few cases where we do, we tend to rely too much on recent historical performance. For e.g., right now we have a negative view about Europe (especially emerging Europe) primarily because of bad negative publicity during the last two years. However, the concept of mean reversion encourages us to be optimistic when things are pessimistic and vice-versa," he explained.
(7) Owning shares in too few companies
Failing to diversify one's portfolio of stocks and concentrating on only a few is another big mistake made by many investors.
"Owning shares in too few companies is another big mistakes a stock investor makes, simply because he is unable to diversify his investment. On the other hand, if he invests in mutual funds, the fund itself diversifies his money across a range of companies thus spreading the risks," Gregory pointed out.
(8) Fear of unknown
Personal investors tend to do things more of what they have done primarily due to comfort factor, Raghu said.
For instance, he said, if you are an Indian expat and you normally invest in India primarily through fixed deposits or mutual funds, then it will be impossible to convince you to invest your money in Vietnam or Nigeria due to 'fear of unknown' factor coming into play.
"I remember Peter Lynch once saying in one of his books that risk is basically a "perception". More knowledge about a particular thing (say a company) reduces your perception about that thing," he added.
Follow Emirates 24|7 on Google News.