Bluechips lift DFM to 33-month high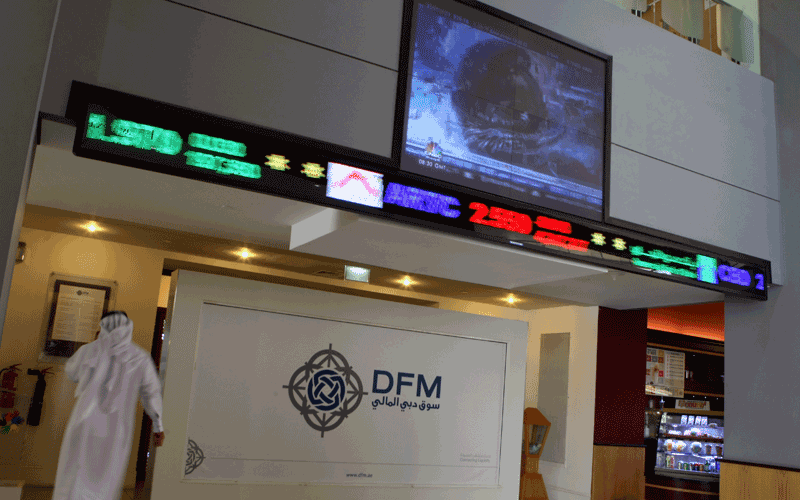 Dubai's heavyweight banking and property stocks lifted the emirate's index to a fresh 33-month high above a long-term resistance level on Sunday, while other regional markets were mixed.
Dubai's index rose 1.5 percent to 1,819 points, its highest finish since April 2010. Emaar Properties climbed 3.6 percent and top lender Emirates NBD rose 1.5 percent.
Dubai Financial Market, the Gulf's only listed bourse, added 2.4 percent, accounting for nearly a quarter of all shares traded on the index.
Hopes for strong fourth-quarter earnings, dividend payouts and an improving outlook for equities in 2013 have buoyed investor sentiment.
"UAE markets are making a real turnaround," said Musa Haddad, head of investment advisory services at National Bank of Abu Dhabi. "The economy is growing faster than others, new projects are coming in and confidence is back in the debt market."
The Dubai index closed above major chart resistance at 1,778 points - the 2012 high hit in March last year - and the October 2010 peak of 1,793 points.
For a break-out, it would need to close above these levels for at least two successive sessions, with a technical target above 2,200 points looming in coming months.
"Volumes are picking up and any dip at this time is a good buying opportunity," Haddad added. "We see more potential in prices for 2013 - valuations are still low because we're coming off a low base."
Abu Dhabi's benchmark gained 0.6 percent to its highest level since February 2011.
National Bank of Abu Dhabi climbed 0.9 percent. Analysts polled by Reuters on average expect the bank's fourth-quarter net profit to rise 21.1 percent.
In Egypt, the bourse recovered from a three-week intraday low to end near-flat as international investors absorbed selling pressure from their local and regional counterparts after violence in Port Said.
Egyptians rampaged in protest at the sentencing of 21 people to death over a soccer stadium disaster last year, violence that compounds a political crisis facing President Mohamed Mursi.
Non-Arab foreigners were net buyers against selling pressure from Egyptians and other Arab investors, according to bourse data.
Cairo's index ended 0.02 percent lower, trimming 2013 gains to 4.1 percent.
Most stocks slipped, with 19 down and nine up.
Orascom Telecom rose 1.2 percent, while Talaat Moustafa dropped 1.9 percent.
In Qatar, the measure slipped 0.6 percent, easing from Thursday's two-week high.
Qatar National Bank shed 1.5 percent. Masraf Al Rayan and Commercial Bank of Qatar each fell 1.6 percent.
Elsewhere, Saudi Arabia's measure ended little changed, easing 0.02 percent.
SUNDAY'S HIGHLIGHTS
DUBAI
* The index rose 1.5 percent to 1,819 points.
ABU DHABI
* The index climbed 0.6 percent to 2,800 points.
EGYPT
* The index eased 0.02 percent to 5,688 points.
QATAR
* The index slipped 0.6 percent to 8,641 points.
SAUDI ARABIA
* The index eased 0.02 percent to 7,024 points.
KUWAIT
* The index ticked up 0.05 percent to 6,206 points.
OMAN
The index ended flat at 5,820 points.
BAHRAIN
* The index gained 0.3 percent to 1,074 points. (Editing by Amran Abocar)
Follow Emirates 24|7 on Google News.