Dana Gas up after Q4; UAE mkts rebound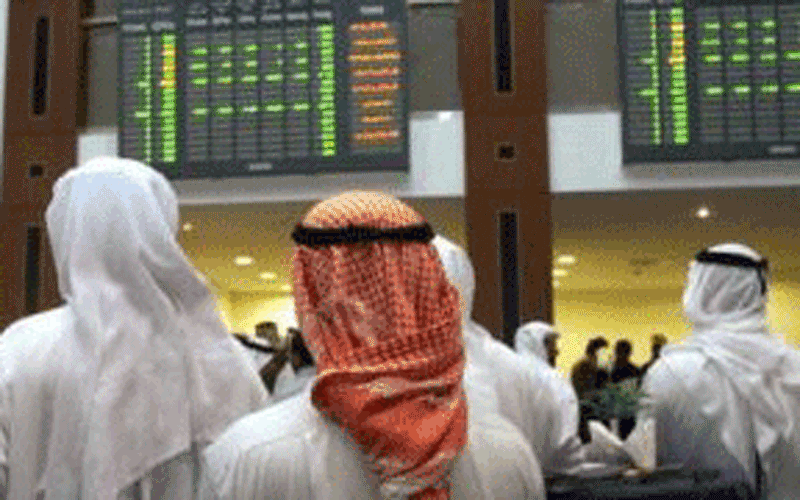 Abu Dhabi-listed Dana Gas rose after reporting above-forecast fourth-quarter profit, while property stocks head gainers as UAE markets rebound after following steep falls a day earlier that were sparked by Egypt unrest.
Dana climbed 3.1 per cent. The Gulf's only listed natural gas company made a fourth-quarter net profit of Dh59 million ($16.07 million). It posted a loss of Dh193 million in the year-earlier period after being hit by exploration write-offs and impairment provisions.
Aldar Properties and Sorouh Real Estate climbed 3 and 2.2 per cent respectively. These gains help Abu Dhabi's index rise 0.6 percent to 2,576 points, rebounding following Sunday's 3.7 per cent drop, its largest in 14 months.
"There should be a short-term rebound, but it is too soon to say whether this will be sustainable," says Shakeel Sarwar, head of asset management at Securities & Investment Co (SICO) in Bahrain.
"Investors are nervous - retail investors have a short-term investment horizon and dominate regional markets. Most markets have done very well over the past few months and were ripe for a correction. Events in Egypt exacerbated the correction."
In Dubai, contractor Drake & Scull rose 4 per cent and Arabtec added 1.2 per cent. Both are active in Egypt and their shares tumbled on Sunday as unrest in the North African state spurred investors to sell equities worldwide.

Earlier story:
Middle East markets are likely to be volatile on Monday as unrest in Egypt continues, sending oil higher and weighing on global stocks.
Most regional markets tumbled on Sunday with Dubai, Oman and Qatar, all making their largest declines since May 25, while Abu Dhabi's 3.7 per cent fall was its biggest in 14 months.
Yet this selling was exaggerated, some analysts say, with some benchmarks ending near their intraday highs, while Saudi Arabia's index TASI rose 2.5 per cent, a day after dropping 6.4 per cent.
"Foreign investors are likely to reshuffle their exposure to Mena, but it is very difficult to predict what will happen," says Haissam Arabi, chief executive and fund manager at Gulfmena Alternative Investments.
"We should expect some investors to pick up stocks at lower levels, particularly as we are nearing dividend distributions. The moves in the market were exaggerated and we could see a rebound, but there will be volatility."
Egyptian protestors were camped out in central Cairo on Monday and vowed to stay until they had toppled President Hosni Mubarak, whose fate appeared to hang on the military as pressure mounted from the street and abroad.
Brent oil hit a 28-month peak and neared $100 a barrel on Monday on concerns anti- government protests in Egypt could spread instability across the Middle East and disrupt oil shipments through the Suez Canal. "Concerns about the possible closure of the Suez Canal, an important "chokepoint" for global trade, are contributing to the upward pressure on prices," Nomura wrote in a research note.
The investment bank estimates 8 percent of global trade flows through the canal, including about 1 million barrels per day of oil.
Egypt unrest also sent Asian stocks lower, with the Japanese Nikkei down 1.2 per cent at 0543 GMT. "To the extent that the instability continues, investor reaction will most likely push oil and Treasury bond prices higher, and global equities lower." Mohamed El Erian, co- chief investment officer at bond giant Pimco, told Reuters.
Saudi investment firm Kingdom Holding has offered to buy Kuwaiti telecom company Zain's entire stake in its Saudi Arabian unit, Kingdom said in a statement on Monday.
Follow Emirates 24|7 on Google News.