Global bourse mergers a wake-up call to UAE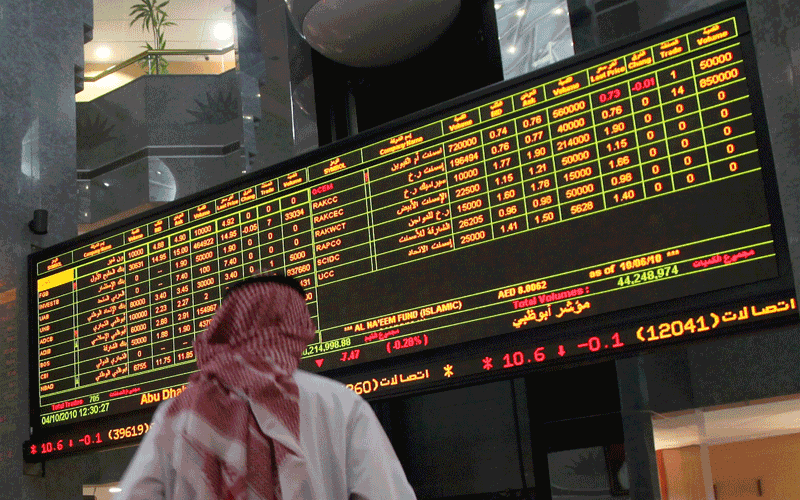 A wave of mega-mergers between the world's major stock exchanges might persuade policymakers in the UAE to push ahead with consolidation of the country's bourses, where volumes have slumped since the financial crisis.
The UAE's exchanges are competing with each other to attract liquidity from foreign investors that have yet to return in meaningful numbers since the crisis. A potential merger of the two main bourses would boost volumes and remove inefficiencies associated with trading in the UAE markets.
Talks on a potential merger between the Dubai Financial Market (DFM) and the Abu Dhabi Securities Exchange (ADX) have been ongoing since last year.
"The regulators have to overcome the inertia associated with the merger. It is a question of someone losing control and someone gaining control," said one Abu Dhabi-based investor who declined to be name.
Deutsch Boerse's plans to take over NYSE Euronext and talks on a string of other exchange deals show how fierce competition has forced these firms to tackle political and regulatory hurdles that hampered mergers in the past. The DFM fell 60 per cent in 2010, slumping to a six-year low, while ADX suffered due to delisting of companies like Aabar Investments.

Consolidation could help bring foreign investors back to the region. It would also boost the chances of the UAE being upgraded to an emerging market by MSCI, which provides stock market indexes used widely by fund managers to benchmark investment performance.
The UAE is currently classed as a frontier market by MSCI. In 2009 and 2010, when other emerging markets saw huge inflows the UAE lost out from not being in the MSCI emerging market indexes.
Exchange officials and regulators have been vocal on the benefits of a merger but investors have begun to doubt the seriousness of the discussions. "Within the UAE, there's not a unified sense of priority to having a single exchange. There are numerous talks about consolidating exchanges. However, at this point, they are only discussions," said Eric Swats, head of asset management at Rasmala Investments.
Borse Dubai, which has controlling stakes in DFM and Nasdaq Dubai, in 2007 paid $4 billion for stakes in Nasdaq OMX and the London Stock Exchange, part of plans to make Dubai a financial hub.
Discussions with different stakeholders, including foreign institutions, brokers and other investors about the viability of a deal are still going on.
Abdullah Al Turaifi, chief executive of UAE regulator Securities & Commodities Authority (SCA), said it would support any moves the bourses decide was in their interest.
"They have had meetings together (the Dubai and Abu Dhabi stock exchanges) as per their strategy," he told reporters at a conference in Abu Dhabi on last week.
"If it is good for them, then we will support it. We are waiting for the result of their meetings."
Goldman Sachs has already done a study on a possible merger of the UAE's two main bourses.
"Merger of exchanges is one of the most difficult historically and cross-border exchange mergers always create obstacles," Said Kamran Butt, head of Middle East equity research at Credit Suisse in Dubai.
Follow Emirates 24|7 on Google News.