Gulf markets close mixed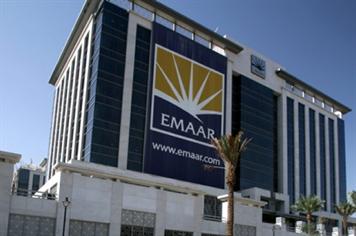 Middle East markets were mixed on Thursday, as investors warily watched escalating violence in Egypt, while gloomy world stocks weighed on regional indices.
Dubai's bluechips Emaar Properties and builder Arabtec, both with interests in Egypt, fell. Emaar slipped 0.9 per cent and Arabtec dropped 1.2 per cent.
"With 13 per cent of Emaar's book value linked to Egypt, we see some risk to the company," said Scott Darling, an analyst from Nomura in a reserch note.
"However, we see the company having sufficient balance sheet capacity to absorb any writedown."
Supporters of President Hosni Mubarak opened fire on protesters in Cairo's Tahrir Square on Thursday, killing at least five, in a fresh spike in violence over an unprecedented challenge to his 30-year-old rule.
World stocks fell and oil surged above $103 a barrel on unrest in Egypt, adding to concerns about inflationary pressures which could threaten the global economic recovery.
"It's just clarity that the markets need at this point," said Saad Al-Chalabi, a technical analyst for institutional equities at Al Ramz Securities in Abu Dhabi.
"Its extremely difficult to predict what will happen. The uncertainty is even affecting companies that do not have much exposure to Egypt."
Egypt's stock market was shut again on Thursday. The country's central bank said that banks will reopen on Sunday after a week-long closure.
However, Egyptian protesters have called for another mass gathering on Friday.
"The opening of the banks is crucial as it would mean that business is normal. But if Friday turns out to be another bad day then I don't think the banks can reopen," said Chalabi.
Abu Dhabi's First Gulf Bank ended on a one-week high, after it reported slightly higher fourth quarter profits, which beat analyst estimates.
FGB gained 7.9 per cent, rising to its highest value since Jan 26.
The second-largest bank by market value in the UAE attributed its profits to a rise in net interest income and its Islamic finance business.
"The results were just a reminder of the positive health of this bank," said Chalabi.
"The fact that this bank has no exposure to Egypt may also have helped its rise in today. The gains were only correcting the mispricing that occurred due to the unrest in Egypt."
Kuwait's telecom firm Zain ended lower, as the Feb. 6 deadline nears for Kingdom Holding's proposed acquisition of Zain's Saudi assets.
Zain dropped 1.4 per cent, weighing on the broader index which slipped 0.7 per cent.
Kingdom, Saudi Prince Talal bin Alwaleed's investment firm, said it is in financing talks with banks for the acquisition.
Gulf Bank gained 1.9 per cent after swinging to fourth-quarter and full-year profit.
THURSDAY'S HIGHLIGHTS
DUBAI: The measure fell 0.9 per cent to 1,581 points.
ABU DHABI: The benchmark rose 0.8 per cent to 2,645 points.
QATAR: The index rose 0.3 per cent to 8,761 points.
KUWAIT: The index fell 0.7 per cent to 6,775 points.
OMAN: The index rose 0.09 per cent to 6,857 points.
BAHRAIN: The measure fell 0.7 per cent to 1,442 points.
Follow Emirates 24|7 on Google News.