Saudi bourse capitalisation up 10.9%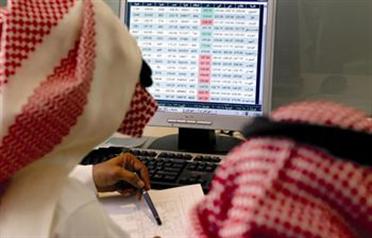 Saudi Arabia's bourse fundamentals remain strong despite widespread speculation following a surge of nearly 29 per cent in the combined earnings of listed companies, the Gulf Kingdom's largest bank said on Tuesday.
By the end of 2010, the Saudi stock market had gained 8.2 per cent annually, to reach 6,620.75 points, backed by healthier corporate earnings and induced by stronger investor sentiment, National Commercial Bank (NCB) said.
The Tadawul All Share Index (TASI) currently encompasses 146 companies in 15 sectors, whose total market capitalization by end of December stood at around SR1,325 billion, an increase of 10.9 per cent against 2009, NCB said in its weekly bulletin sent to Emirates 24/7.
When compared with the Kingdom's end of year nominal GDP of SR1,630 billion, the market cap accounted for almost 81 per cent of the entire economy, it said.
This translates into the stock market's tendency of being overheated with few companies amassing worth that is marginally close to the size of the economy, pointing toward limited upward potential.
The report showed that in 2000, this ratio was equivalent to only 39 per cent before it leaped to nearly 86 per cent in 2009 despite lower number of traded companies. The TASI's P/E ratio for 2010 averaged 15.28x, yielding 6.5 per cent, signifying a SR15 payout for every SR1 of income generated, or alternatively, 15 years is the timeframe for recovering an investment in the stock market.
"While this is healthier than holding cash at local banks generating less than one per cent of income, there is more risk associated," the report said.
"The value of shares traded reached SR759 billion, resulting in a turnover ratio of 57 per cent, signifying bullish investor outlooks, but also speculative buying. Nonetheless, stock market fundamentals remain strong, as corporate earnings increased by 29 per cent in 2010 to reach SAR87 billion."
Tadawul is the most speculative and largest bourse in the Middle East, with its market capitalization accounting for nearly a third of the total capital of the Arab stock markets at the end of 2010.
Follow Emirates 24|7 on Google News.