$1 million bail for raping 69-year-old woman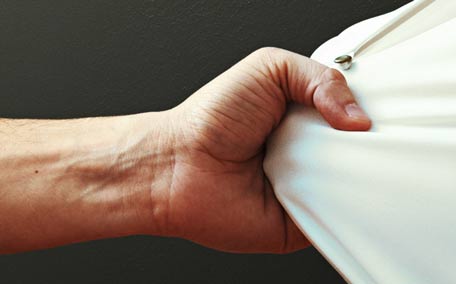 A high-risk sex offender who fled Canada for Seattle was being held on $1 million bail after authorities charged him with raping a 69-year-old woman.

According to documents filed in King County Superior Court, 49-year-old Michael Stanley had previously done yard work at the victim's home.

He showed up on Friday night seeking additional work. She told him she didn't have any, but investigators said he sneaked back into the home and attacked her.

He was charged with first-degree burglary and second-degree rape, and faces at least 15-to-20 years if convicted, said Dan Donohoe, a spokesman for the King County Prosecutor's Office.

Stanley, formerly of Edmonton, made news reports in 2013 when he cut off an electronic-monitoring bracelet and crossed the U.S. border. He's a U.S. citizen, and American authorities said they had no reason to arrest him. Canada decided not to ask for his extradition, and he registered in Seattle as a sex offender.

Stanley ran into trouble soon after arriving in Seattle in fall 2013. He was arrested on misdemeanor charges of harassment and resisting arrest after he threatened someone who asked him to be quiet. He was sentenced to seven months in jail.

He has a criminal record in Canada that dates back 27 years — to the home invasion rape of an elderly woman in Edmonton in 1988. Before he fled, he had most recently served 32 months for luring two mentally challenged boys into an apartment, lighting a crack pipe, blowing smoke in their faces and then sexually assaulting them.

He was arrested Saturday morning after entering the woman's home, in the Skyway neighborhood south of Seattle, through a window, authorities said. No weapons were used, but the victim sustained what the sheriff's office described as minor injuries.

An organisation called Casa Latina confirmed Monday that it had dispatched Stanley to do yard work at the victim's house once in 2014. In a statement, Casa Latina spokeswoman Sierra Golden said the organisation was "deeply saddened and shocked" to learn of the charges.

She said it was the only instance in the group's 17-year history of dispatching workers that one had been accused of violence against a homeowner.

"However, even one incidence like this is too many and Casa Latina will be reviewing our registration and safety policies immediately," Golden said.

The attack came just six days after Stanley was released from custody on another offense: He broke into a suburban Seattle nursing home in December, and was armed with steak knives when a sheriff's deputy subdued him with a Taser, a prosecutor wrote in charging documents. He was convicted of second-degree burglary for that offense.

Stanley, who is homeless, faces arraignment on March 16, Donohoe said.
Follow Emirates 24|7 on Google News.