10-year-old child's head gets stuck in tin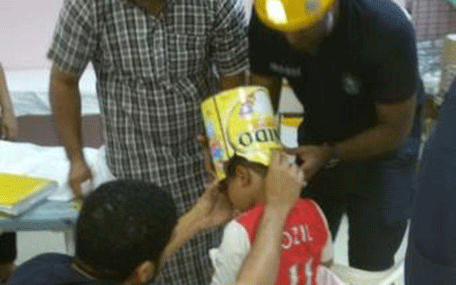 A 10-year-old Saudi boy nearly lost his life due to suffocation after his head got stuck in a big power milk tin, reported Al Riyadh newspaper.
Civil defense team was called in by the local hospital to release the child.
Major Yahya Al-Gahtani of the Directorate of Civil Defence in Jazan, said civil defence operation room in Abu Areesh Governorate received a call from the General Hospital about a 10-year-old child's head getting stuck in a powder milk tin.
"We immediately sent rescue squad to the hospital where they were able to release the head of the child without injury," Al Gahtani said, urging parents to monitor their children for their own safety.
The newspaper did not mention how the child's head got stuck in the tin.
Follow Emirates 24|7 on Google News.