100 million euro Paris jewellery heist: 8 get jail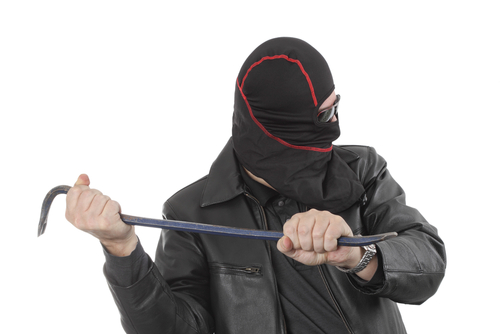 A French court has sentenced eight men to jail over a double heist at a Harry Winston jewellery shop in Paris in which they made off with gems and watches worth more than 100 million euros ($114 million).

The Paris court Friday sentenced them to prison terms ranging from nine months to 15 years over the robberies in 2007 and 2008.

Douadi Yahiaoui, nicknamed "Doudou" and considered the brains behind the double heist, was handed a 15-year jail term. Yahiaoui, 50, has already served 23 years for theft and drug trafficking.

"He was the brains of the team. He is the one who organised everything, recruited the robbers, gave instructions and was in charge of selling the jewellery," said prosecutor Sylvie Kachaner.

The court also sentenced former Harry Winston security guard Mouloud Djennad, 39, to five years in jail, with three suspended, for providing information to Yahiaoui.

"My thoughts are with my former colleagues at Harry Winston. I'm ashamed every day but I cannot undo what I've done," he had told the court before the jury retired to deliberate their verdict.

In the first robbery in October 2007, four masked gunmen wearing decorators' overalls held up employees at the store in an upmarket part of the French capital.

The robbers had spent the night in the jewellery shop with the help of Djennad, who let them in the previous evening.

After having threatened, struck and tied up employees, the thieves forced the manager to de-activate alarms and open the safes. The robbers made off with 120 watches and 360 pieces of jewellery worth more than 32 million euros.

Then just over a year later, in December 2008, four men -- including three wearing women's clothes and wigs -- entered the same store, again with Djennad's help.

In less than 20 minutes, they took 104 watches and 297 pieces of jewellery worth 71 million euros and fled in a car.

Police found some of the booty at Yahiaoui's home, but after a five-year investigation, nearly 500 of the jewels and watches have still not been found.

"It's an exceptional case with unusual aspects," Eric Dupond-Moretti, the lawyer of one of the suspects, had said.

"In television series about heists, they wear bulletproof vests. Here it's fishnet stockings and high heels."

Among the other defendants, Farid Allou, 49, who had served 20 years for armed robbery, was sentenced to 10 years' imprisonment.

Karim Debaa, 32, who admitted taking part in the second robbery, got six years, as did Hassen Belferroum, 32, and Faudile Yahiaoui, 28, Yahiaoui's nephew.

The court imposed a sentence of three years, with 18 months suspended, on Patrick Chiniah, 40, brother-in-law of Yahiaoui, and nine months for Areski Yahiaoui, 59, Yahiaoui's brother, who was convicted of receiving stolen goods.
Follow Emirates 24|7 on Google News.